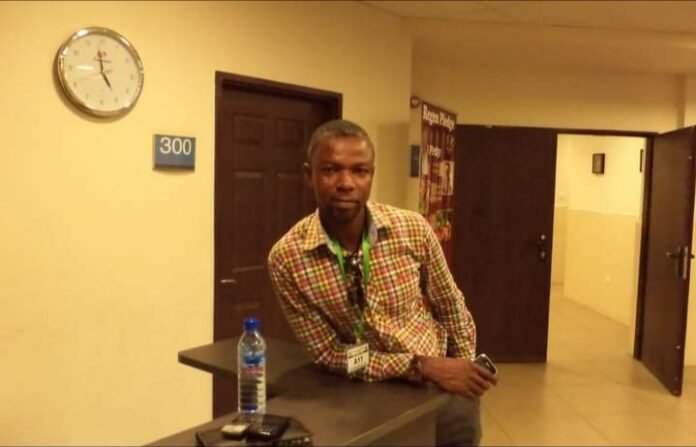 Freedom of the press or freedom of the media, they say, is the freedom of communication and expression through various channels, such as electronic media and published materials.
It is the free access to publications and sale of informative, educative and mind-nourishing contents to the larger community by anybody and everybody within an acceptable or codified manner for human development.
We are told by the forbears of the freedom of expression in the early centuries that lives were lost. Governments and other leaders of suppressive communities enacted all kinds of laws to ensure that no one amongst the governed ever tried to question their stewardship in any form or structure. It was brutal. However, these fighters never slept until today. I am right here in my corner, with a cellphone device aided massively and efficiently by social media, sharing my little knowledge.
Thanks for following me. Today, should have been one of the public holidays where the media should not work. No radio, no television, no newspaper, no book, no magazine, nothing with a resemblance to mass media. Perhaps, you are saying, "Ayine, are you serious?" So, you see how a necessary evil it is to value or appreciate the media and all those young men and women who are putting their lives through hazards to get the wheels of society going— Ahmed Suale, Edward Adeti, Anas Aremeyaw Anas, Azure Manasseh Awuni and many others.
Free press is an indispensable ingredient in a democratic society. It defines the focus and culture of a modern society. It means the ability of the society to tolerate and accommodate divergent views and positions. It is the availability of space or airwaves of the print or the electronic media and any other platform for everyone within the society to express their concerns within laws of the state. It is the ability and commitments from media-house owners and practitioners alike to exercise that understanding and appreciation that each person ought to be heard no matter which political, cultural and social orientation the fellow may be professing.
Press freedom or freedom of speech is NOT about stereotyping, gagging and outright blackmailing a section of the public largely due to their political difference. If you are a media person or journalist and you are only interested in covering issues that matter to you or tribesmen or professional class, just know you are really not qualified to be described as such. You are an anti-press-freedom person.
Just as one of our living legends of press freedom in Ghana, Mr. Abdul Malik Kwaku Baako, has submitted, that he prefers an ugly noise-making society to one living in culture of silence, may I add that, it is out of the noises that some projects are currently being undertaken by government. It is out of such noises that the Right to Information law, which is yet to be accented by the President of the Republic, finally came into being after two decades of noise making. It was the ugly noises that got the Short Commission commissioned to investigate the Ayawaso West Wuogon Constituency By-election issues for the necessary action to be taken.  Same ugly noises got a minister fired or sorry resigned. So, you see how the Ghanaian media has transformed and continued to defuse the elements of corruption and other anti-developments antics in Ghana?
Apart from these, let us also appreciate individuals who after 1992 decided to invest in the mass media industry in Ghana. They have offered the physical infrastructure. The human resource development (institutions of training). Today, government has no choice. In fact, it cannot afford to deliberately ignore the media. It may align or get some practitioners to be aligned to it but they cannot deny the public's right to know and demand accountability from them. This is basically because these Ghanaian business people took the challenge offered by the constitution and ran with and for which we are today celebrating the day with mixed feelings. They have offered life-time jobs and careers for thousands, if not millions, of Ghanaian nationals as well as other nationals from the West African sub-region.
But there is a rather unfortunate phenomenon developing. Just as in the early days, where governments and their agents attacked the press, today in Ghana, political fanatics (foot soldiers), I have not said members of any party vigilante, are doing same. These people tag press men and women and go after them. They kill and maim to satisfy their cowardly leaders who hide and instruct them to do this distasteful acts. As soon as a journalist makes a report that hurts their daily-bread sponsors, they mobilise and come after you. How on earth can we allow to exist in a democracy!
Let us make Ghana a hub of freedom of speech and public engagement. Speak within the law and let me also speak within the ambit of the same law. God knew we needed that difference so He gave us each his or her language. I speak Gurune (Frafra), you speak Twi, Ga, Fante, Dagbani, Mampruli, Fantra, Krachi, Bono, Wassa, Brosah, Nzema, Sefwi, Fulani, Hausa, French and, of course, Ewe or Gonja. Why angry I do not speak your language? That is my right, your right. What is important is that, I want to make Frafra language speaking beautiful to entice you; so, you, too, can do same. No attacks. Our differences only tell us that God is indeed a Supreme Being of multiple dimensions for us all.
Congratulations to all my colleague practising journalists —Emelia Ennin, Theodor Mawutor, George Wiafe, Hlordzi Dominic, Larry Dogbey, Edward Adeti, Martha Acquah, Theodora Amedetor, Portia Parker-yarney, Abdul Hakeem Imoro, Nana Abena Henewah,  Sir Rich-Gh Myky Assan, Professor Ayaz, Ahmed Shafi….et cetera.
By Andrew A. Awonnore, a media practitioner.