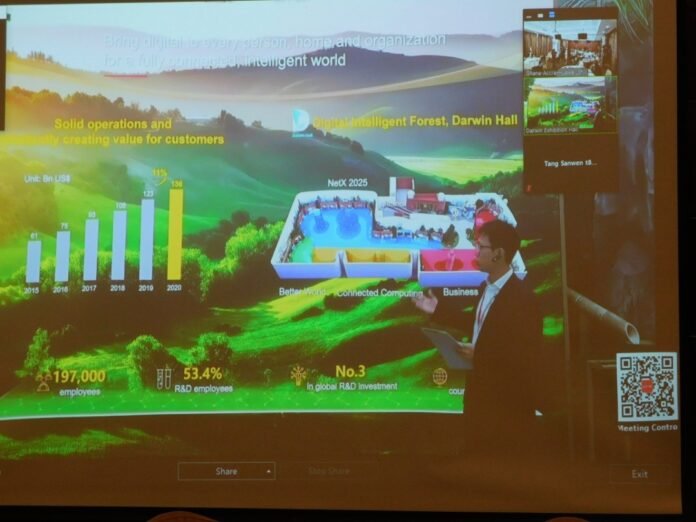 Top ICT infrastructure provider and leading smartphone manufacturer, Huawei has intensified its effort to promote ICT education and development across the country.
The Tech Giant believes its newly launched Tech4all initiative in Ghana will help improve and expand ICT services and availability across the country.
The Director for Public and Governance Affairs at Huawei Ghana, Jenny Zhou, said this is in line with the company's long-term digitization inclusion strategy as well as the United Nation's Sustainable Development Goals.
Speaking at a media encounter in Accra to highlight Huawei's programs that are helping develop ICT in the country, Madam Zhou, said the company commits 10 percent of its revenue on Research and Development.
Apart from the Tech4all Initiative, Huawei also has an ICT training program that aims to train 10,000 Ghanaians by the year 2024.
In addition to this, the Seeds for the Future program by the Chinese Tech Giant has provided opportunities for several Ghanaian Youth.
The Deputy Managing Director of Huawei Technologies Ghana, Kweku Essuman Quansah, said Huawei intends to use the occasion and meeting as a platform to share with Ghanaians the company's ideas and plans for joint growth. He explained Huawei is not only a manufacturer of mobile phones and computer peripherals but an ICT infrastructure development company that provides solutions for both individuals and businesses.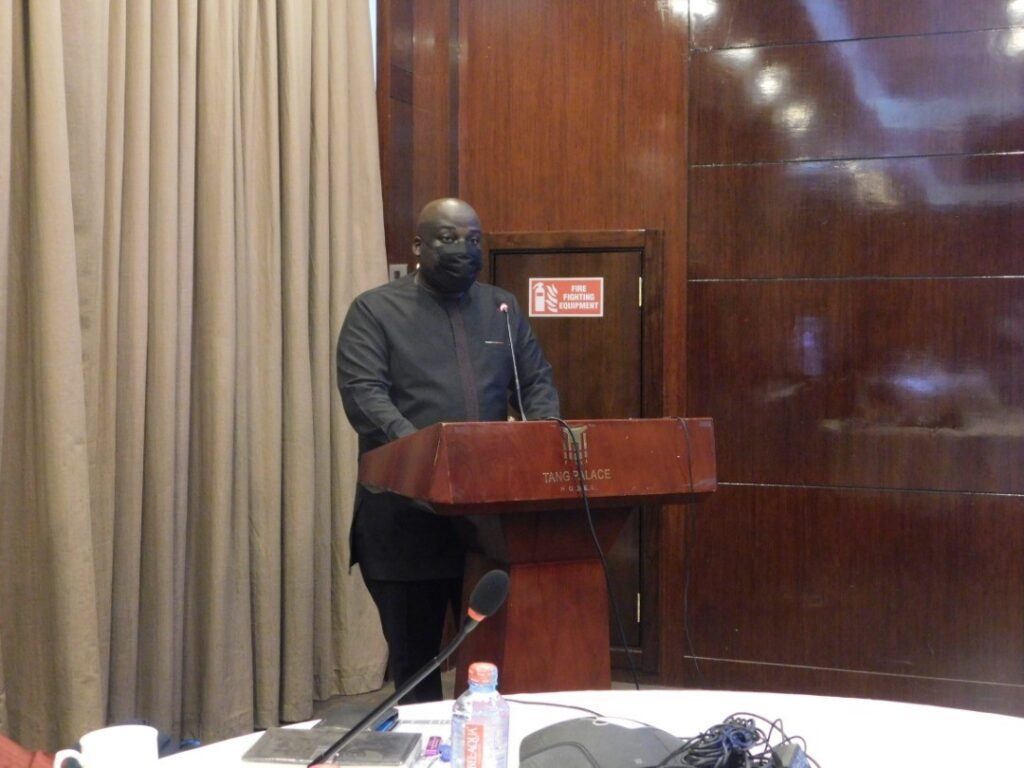 The benevolence of Huawei extended to the Telecom University College. The ICT-focused institution is one of the tertiary schools that has benefited from Huawei's ICT Academy in Ghana, launched in 2017. An official of the university commended the company for the impact it has made so far.
The ICT Academy, through a partnership with over 12 leading Ghanaian Universities, has trained over 3,500 students in the latest ICT technologies as part of Huawei's commitment to the government of Ghana to train about 10,000 Ghanaians in ICT by 2024.
The maiden edition of the Huawei Day with the media was crowned with a virtual tour of the company's ultramodern Darwin Exhibition Centre in Shenzhen, China, where journalists were informed about how Huawei is employing advanced technology to enhance development across the world.
Source: Ghana/Starrfm.com.gh/103.5fm