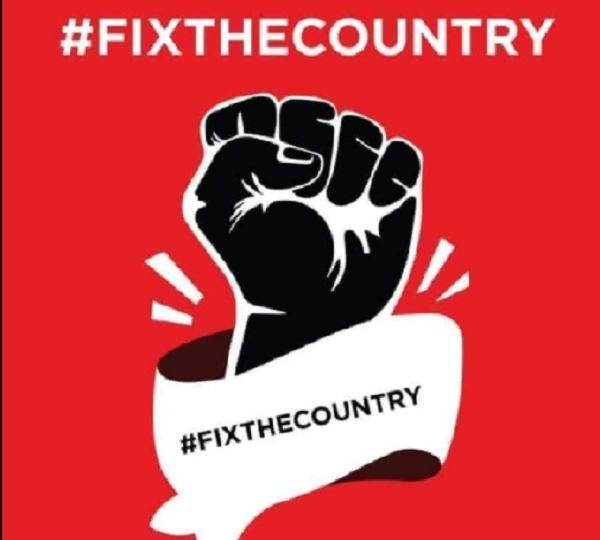 The Greater Accra Regional Police Command has noted that the Supreme Court's ruling on the #Fixthecountry protest does not mean conveners can proceed with the demonstration.
The Supreme Court on Tuesday quashed the High Court's order that placed an injunction on the protest.
The Supreme court in its ruling said the indefinite order that stopped the applicants from demonstrating is quashed. The court added that the High Court exceeded its jurisdiction when it gave the definite order restricting the applicants from demonstrating.
In reaction to the ruling, one of the convenors Felicity Nelson told Starr News that the ruling was a victory and signifies that the protest can be held once a new date is agreed upon."
"For now we are looking at building our numbers. The reality is that the problems don't only exist in Accra, they exist across the country. So, we don't want to disenfranchise anybody else who also wants to join the fix the country movement, who doesn't live in Accra."
But the police said this interpretation of the apex court's ruling is misleading.
Head of Public Affairs at the Greater Accra Police Command DSP Afia Tengey told Starr News her outfit would arrest anyone who embarks on a #fixthecountrynow protest whiles the substantive case is in court.
She indicated "Whoever said the Supreme Court has given the free will to go on demonstration is misleading their followers and the general public. The main substantive case on whether you can go or not go based on the grounds that the police have given, that one is yet to be heard at the High Court on the 14th."
"So it is not true, it is misleading that anybody will say that they have been given the relief to go and embark on a demonstration, let us wait on until the 14th where both lawyers will argue that out."
She added "so, it's after that, the police will know whether we were right in advising them based public health or they are still right to be going on that demonstration."
Source: Ghana/Starrfm.com.gh/103.5fm