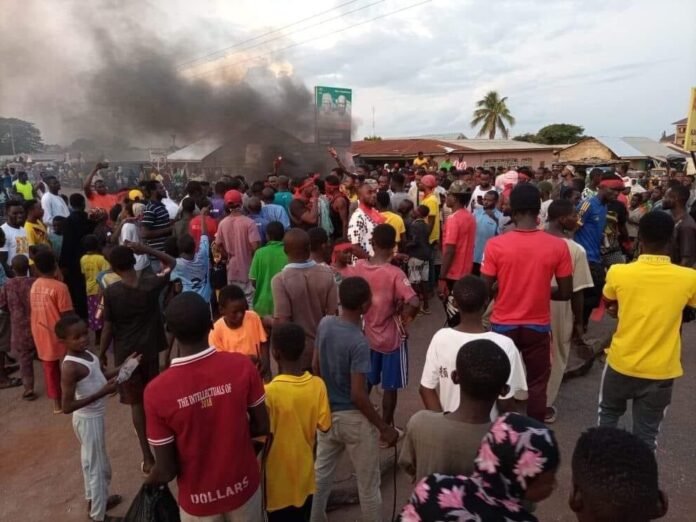 The National Peace Council has condemned the killing of an activist Ibrahim Kaaka by some unknown persons at Ejura in the Ashanti region.
The Council has in a statement also bemoaned the subsequent killing of two other residents of the Ashanti regional town by security officers who were deployed to the town to de-escalate tensions. The officers were deployed after the youth of the town took to the streets over the killing of Kaaka.
"The Council received this unfortunate report in the middle of a National Stakeholder Dialogue to chart a path to consolidate the gains the country has made beyond the 2020 elections.
"The Council expresses grave concern that three Ghanaians have lost their lives in this violent incident. The Council condemns the unfortunate incident and calls on the relevant agencies to conduct thorough investigations into the matter without delay," the council said.
The statement added: "The Council notes with appreciation the President's directive to the Minister of the Interior, to conduct a public inquiry into the circumstances that led to the unfortunate occurrences. We encourage the proposed Committee to work within the terms of reference".
Meanwhile, the Inspector-General of Police James Oppong-Boanuh has said police officers have the right to use lethal force if they feel their lives are under threat.
The IGP told the Public Accounts Committee of Parliament on Wednesday that situations on the grounds determine the response of the security agencies at any point in time.
"Honourable Chair, you and I know that in very fluid situations, there are no hard and fast rules when the lives of the Police officers are threatened, that they should go through all these. So, depending on the nature of the situation you are dealing with, then you can go through all these," he said.
He added: "Let me add that if you are dealing with unarmed demonstrators, then you will not go for live amour, but when you see somebody in the crowd holding a weapon which is capable of being used to kill or injure a Police officer, our laws permit us to use lethal force to eliminate that threat to the officers on duty. So, it depends on the situation you are dealing with," he said.
Source: Ghana/Starrfm.com.gh/103.5fm