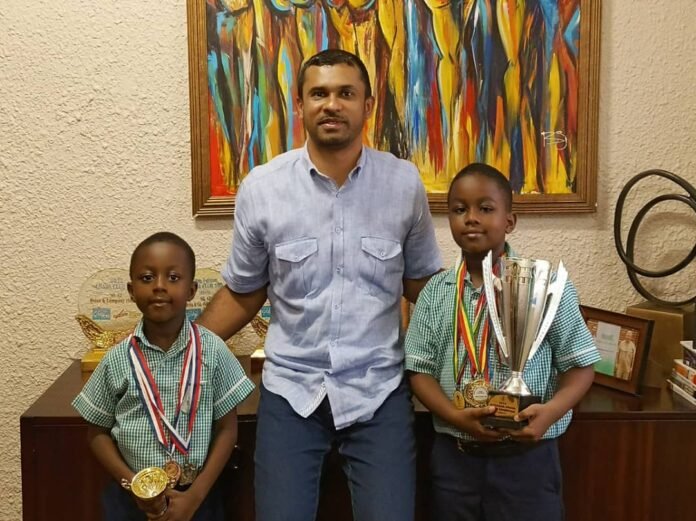 The Managing Director of Reiss&Co Ghana LTD, Mr Jeffery Sowa, has revealed that his outfit is considering putting together a national chess championship for primary schools to help introduce the game to the pupils.
Mr Sowa explained that they want to lead the charge in making chess a popular feature at the basic school level to improve their logic and critical thinking skills.
Speaking to the African U-9 chess champion, Dave Acheampong, when the youngster visited the multi-divisional company, Mr Sowa expressed the need to focus on introducing chess to schools within deprived areas in the country.
"I think the best thing to do to these younger ones is to introduce them to chess if we want to help broaden their minds," said Mr Sowa. "They need to focus at this very tender age and it is very important to introduce them to the sport.
"We as a company are willing to lead that charge because we already sponsor various chess competitions in the country. The focus will be to offer young ones in deprived areas the chance to use chess to improve in the coming years," he added.
For his part, Acheampong, who won the 2020 African Schools Individual Chess Championship, called on the Ghana Education Service (GES) to add chess to its curriculum at the basic level of education.
The eight-year-old noted that being introduced to chess at a very tender age has sharpened his brain and helped him think differently among his peers.
Acheampong said he was looking at competing in more continental and global competitions to improve his capabilities for the future and called on companies to support him to become a grandmaster.
"My father introduced me to chess and it has been of tremendous help to me since taking it up. The focus now is to continue improving and I believe competing in continental and global championships would help me in that regard.
"It will be interesting to see the GES adopt chess as part of its curriculum to help students at the basic level to focus more," he told the Daily Graphic.