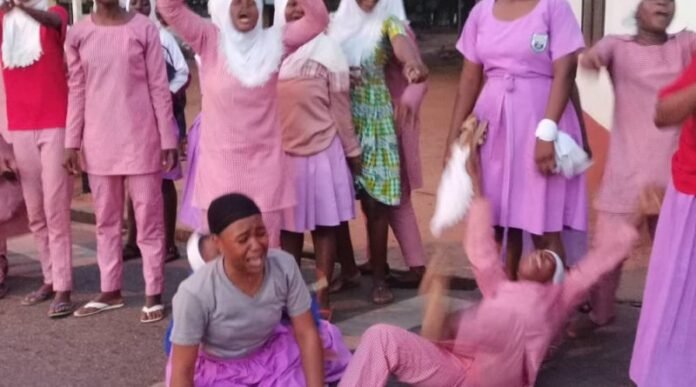 The Upper West Regional Police Command has begun investigations into an attack on its regional headquarters by some students of the Islamic Girls' Senior High School.
The students stormed the Police station after some teachers of the Islamic Girl's Senior High School reportedly assaulted one Goma, who allegedly attempted to rape some students in the school.
The angry students besieged the premises to demand the release of two of their teachers being held on the charges of assault.
The Upper West Regional Police PRO Chief Inspector Gideon Boateng said, "What happened was that the school teachers levelled a case against one Goma aged 30 plus that he has been hovering around their premises and then attempting to rape some of the students of the Islamic Senior High School".
According to him, "the alleged suspect had his legs tired with a robe and he was arrested and brought to the domestic violence and victim support unit where he was asked to point out those who assaulted him. He was able to identify two of them. Upon being instructed by the doctor to go for a medical report, he seized that opportunity and filed a case of assault by some teachers.
"In the evening, the students, I don't know who engineered them, stormed the police regional charge office and threw stones. If you happen to be here and see the stones that they threw against the police or on the police at the headquarters, you will boil.
"We are saying that the two cases are under investigation. Had it not been because of the police intervention and the policemen who were about to go for night duty, the children might have done something different," he added.
The students also reportedly damaged properties at the premises of the Police station.
Source: Ghana/Starrfm.com.gh/103.5FM