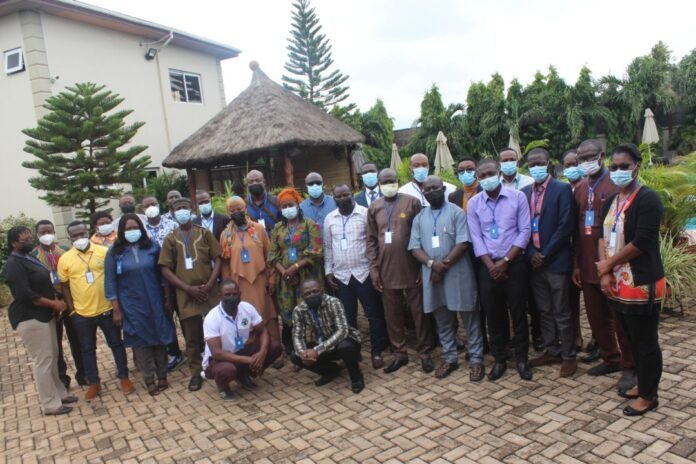 Grameen Foundation USA in partnership with the American Bar Association Rule of Law Initiative is set to train female mobile money agents to serve as Gender base violence support agents for communities in the North.
The initiative is expected to be rolled out in the Northern and the Upper East regions of Ghana. The initiative's ultimate goal is to mitigate the everyday violence and gender bias against women in those parts of the country.
Captured under the project, Women Entrepreneurs in Northern Ghana Gain Access to Integrated Services (WE GAIN), the program is also expected to use the opportunity to provide micro-business for the female agents while they provide support to victims of gender-based violence as well.
According to the managers of the program, the agents will be providing counselling services and awareness creation on Gender Base Violence in their communities.
Speaking at the launch of the key findings of "WE GAIN's WEE" Barriers and Opportunities Assessment, (an assessment made on the intended program before it commences) with key stakeholders in Tamale, the Regional Director for Grameen Foundation Africa, Alfred Yeboah indicated that the cost of training and setting up these female agents would be fully absorbed by the foundation.
"The project will provide start-up capital for them, train them and provide them all the support they need to succeed as Mobile Money agents who are also able to accrue profit from their business, then we can also use them as change agents when it comes to gender-based violence awareness creation in their communities".
The business centres of these agents would also be used as referral centres for GBV victims. Mr Alfred explained that the rationale behind blending the two is to make accessible gender-based violence support to all regardless of their locations. It is also to keep the centres functioning all the time.
About the Project.
The 2021-2023 Women Entrepreneurs in Northern Ghana Gain Access to Integrated Services via Agent Networks (WE GAIN) Project is a 2-year project implemented by Grameen Foundation USA in partnership with American Bar Association Rule of Law Initiative, RISE Ghana, Ghana Developing Communities Association, and Healthkeepers Network, and in collaboration with MTN Ghana. WE GAIN aims to increase women entrepreneurs in northern Ghana's access to the integrated package of DFS, business and social/gender services they need to succeed in business; via digitally enabled female Mobile Money agents. WE GAIN agents will deliver services to 9,000 underserved women entrepreneurs in nine districts in northern Ghana's Northern and Upper East Regions.
Source: Starrfm.com.gh/103.5/Jonas Biawurbi