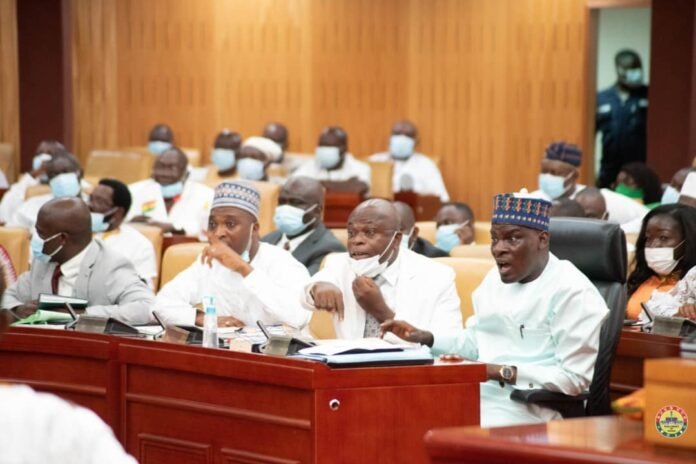 The Institute for Education Studies (IFEST), has slammed the Minority and described as uninformed the call for the Teacher Licensure Examination to be canceled.
The Minority in Parliament on Wednesday called on the Ministry of Education to suspend the Teacher Licensure Examination in the country. According to the Minority, the nature of the exams is frustrating, demoralizing, unfair, and adds some more bottlenecks to the lives of young Ghanaian teachers who willfully want to serve the country through the teaching profession.
A statement issued by the Minority Spokesperson on the Parliamentary Select Committee on Education and the Member of Parliament for Akatsi North, Peter Nortsu-Kotoe, stated that the structure, duration, and mode of training a teacher-trainee go through at the Colleges of Education cannot be underestimated as far as their professional competence is concerned.
"…that after the teacher-trainees have gone through a three-year programme, now four years and having to obtain a number of credits to qualify as teachers, a six-hour aptitude test or examination is conducted to determine their professional competence."
"The question one asks is that can a six-hour examination correct or rectify any inadequacies or inefficiencies in the teacher that a three-year programme of study could not correct," he questioned.
But IFEST in a press statement said an independent study conducted on the Ghana Teacher Licensure Examination in 2020, indicated that there is no need for the exam to be scrapped because teacher trainees have come to accept the licensing regime.
"IFEST equally expresses serious concerns on the pass rate for the examination over the years. IFEST's independent study on the GTLE conducted in 2020 revealed that gradually teacher trainees have come to accept the licensing regime and hence scrapping it should not be an alternative."
"It is therefore intriguing the consistency of the minority that, the GTLE should be scrapped. This position was even captured in the NDC 2020 manifesto. We, however, feel that such a stance is highly uninformed and retrogressive."
Attached is the full statement by IFEST