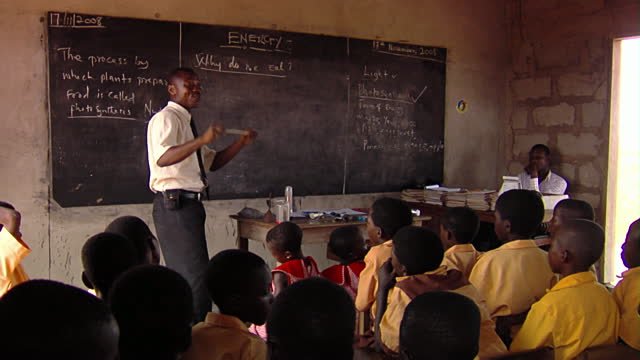 The Minority in Parliament has called on the Ministry of Education to suspend the Teacher Licensure Examination in the country.
According to the Minority in Parliament, the nature of the exams is frustrating, demoralizing, unfair, and adds some more bottlenecks to the lives of young Ghanaian teachers who willfully want serve the country through the teaching profession.
A statement issued by the Minority Spokesperson on the Parliamentary Select Committee on Education and the Member of Parliament for Akatsi North, Peter Nortsu-Kotoe, stated that the structure, duration and mode of training a teacher-trainee go through at the Colleges of Education cannot be underestimated as far as their professional competence is concerned.
"…that after the teacher-trainees have gone through a three-year programme, now four years and having to obtain a number of credits to qualify as teachers, a six-hour aptitude test or examination is conducted to determine their professional competence."
"The question one asks is that can a six-hour examination correct or rectify any inadequacies or inefficiencies in the teacher that a three-year programme of study could not correct," he questioned.
The National Teaching Council (NTC) an agency under the Ministry of Education in 2018 introduced the Teacher Licensure Examinations aimed at licensing teachers who teach or want to teach in public pre-tertiary schools in the country.
This according to the Ministry of Education is in fulfillment of Section 12(4) of the Education Act, 2008 (Act 778) which states that "The programme of study for pre-tertiary teachers that lead to a license to teach shall be developed in consultation with the Council."
The Act according to the NDC in Parliament does not mean "a separate examination to be conducted on the teacher after he or she has undergone a programme of study at the College of Education or a University accredited to offer teacher-training programmes."
Peter Nortsu-Kotoe further assured that, the next NDC government would consider making the struggles of teachers as far as the Licensure Examination is concerned as a thing of the past.
"As Minority, we wish to assure all teacher-trainees that we are with them in their struggle and wish to re-assure them that an NDC government on coming into office on 7th January, 2025 will consider the one-year off campus teaching as a national service period as well as making the Licensure Examination part of the credit hours they have to obtain as they go through the course of study to graduate as teachers."
Until 2017, at teacher who completed a teacher-education in a College of Education was immediately posted to begin his or her career as a professional teacher.
Aside the Minority's discontentment, the Licensure Examination since its introduction has been charactarized with widespread acrimony from teachers most of whom have recently failed the exams.
Source: Starrfm.com.gh/103.5fm/Faisel Abdul-Iddrisu