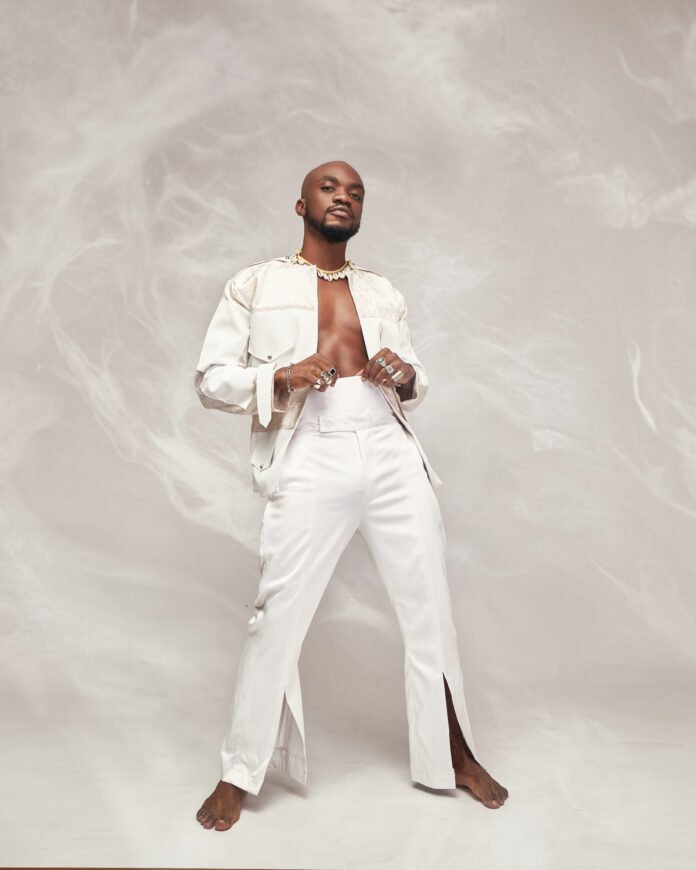 Africa's largest music streaming platform, Boomplay, is the exclusive home of the Alpha album of Ghana's leading emerging artiste and music sensation, Mr. Drew.
The 12-track debut album which dropped today and is available  for streaming on Boomplay, features artistes like Kidi, Seyi Shay, Kwabena Kwabena, Rebekah and Kelvynboy, and covers genres from highlife to afrobeats.
As part of the exclusive release on Boomplay for a period, Mr. Drew's Highly Spiritual label and Hyphen GH management  will work with Boomplay to maximise online and offline promotional activations. Boomplay's support will include the four main markets it operates in – Nigeria, Kenya, Tanzania and Ghana – and other neighbouring operational territories.
According to Mr. Drew, "It's exciting and humbling at the same time for me to be chosen by the Boomplay brand for such an important partnership for my maiden album, Alpha. I am looking forward to a huge leap for my career and an extensive reach for the album with this direction."
Earlier this year, Boomplay sponsored the 2021 3Music Awards' "Breakthrough Act of the Year" category which was won by Mr. Drew. Boomplay also powered the innovative performance production of the 2021 emerging batch of Ghanaian artistes of the awards. This partnership with Mr. Drew is therefore an extension of the support Boomplay continues to give the Ghanaian music industry, particularly emerging artistes.
"Boomplay has always been about helping build a reliable music ecosystem for the African artiste to unlock its full potential. With the emergence and unique wins of African music especially Afrobeats on the global stage, many music stakeholders have taken huge interest in the African market. Most, however, are lurking in the shadows waiting for the ideal moment in the future (high internet penetration and low data cost) to reap benefits off the African music industry.
Nevertheless, as Africa's biggest streaming platform,  with over 66 million monthly users and a catalogue of 60 million songs and a relevant player, Boomplay has resolved to rather take the plough by its hand to build
the needed structures, accelerate industry growth, strike strategic partnerships and direct investments to solve the pertinent issues of the African music industry so that the African artiste and local music industries can be better positioned to benefit now and in the future.
Partnership with a future superstar talent like Mr. Drew is but a piece in the puzzle to see the immediate to long term results that can impact the local and regional music space from supporting the Ghanaian emerging act as it relates to the nuances of Ghana's unique music industry. We are hopeful of the prospects, " a statement shared by Boomplay.
Mr. Drew's "Alpha" album is very impressive for a debut album. To listen, download the Boomplay app for free on ios or android and enjoy or via: https://Boom.lnk.to/MrDrewAlpha