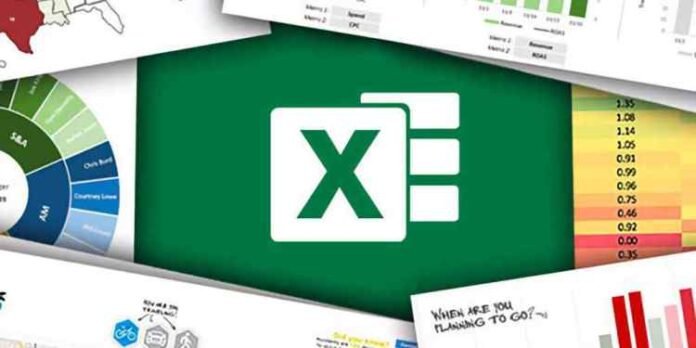 Earlier at the Ignite conference
, Microsoft announces plans to release an update to Excel by bringing a new JavaScript API to the spreadsheet app. Microsoft says with the new API addition, developers will now have the opportunity to create custom data types and functions based on them.
Microsoft Excel has always been known to only allow entry for two types of data: text and numbers. After overhauling Excel with its own live custom data types last year, Microsoft has concluded that opening up Excel to give developers the freedom to create their own custom data types that can contain images, arrays, and more.
Microsoft announces that the new JavaScript API will be available for preview in Excel later in the month. This new API will give developers a chance to create custom data types for inputs and outputs as well as enable certain custom functions. Excel developers will be able to create their own add-ins or update existing ones with the new JavaScript API.
This addition is expected to open Excel up for far more fantastic custom data types, which may include content cards, images, matrices, arrays, and formatted number values.
Excel has long released application support for macros and add-ins, but the addition of Microsoft's new APIs would result in a program that is a lot more efficient and easier for developers to implement. In the past, Excel added a number of data types, which allowed users to pull in stock and geography data from the cloud at first, they immediately followed up with the addition of Power BI and Power Query data types — which allowed users to work with their own data. Now, developers can take this a step further by creating custom data types that make sense for their organizations.
Microsoft Excel is a recognized industry-leading spreadsheet software program developed by Microsoft for Windows, macOS, Android, and iOS. A powerful data visualization and analysis tool that has the ability to take tour analytics to the next level.
It features calculation, graphing tools, pivot tables, and a macro programming language called Visual Basic for Applications. With the new JavaScript AP, developers will now be able to create their own add-ins and even extend previously existing ones to capitalize on data types, resulting in a more integrated, next-generation experience within Excel,
"These more flexible structures give you the ability to organize complex data as objects and expose this data to users in more natural ways," explains Wangui McKelvey, General Manager of Microsoft 365. "You can share the power of data types across your entire organization and create add-ins or solutions which can connect data types to your own service or data." A preview of the new JavaScript API in Excel has been scheduled for availability later in the month, but it's not clear what the exact time the rollout to all Microsoft 365 users would be.