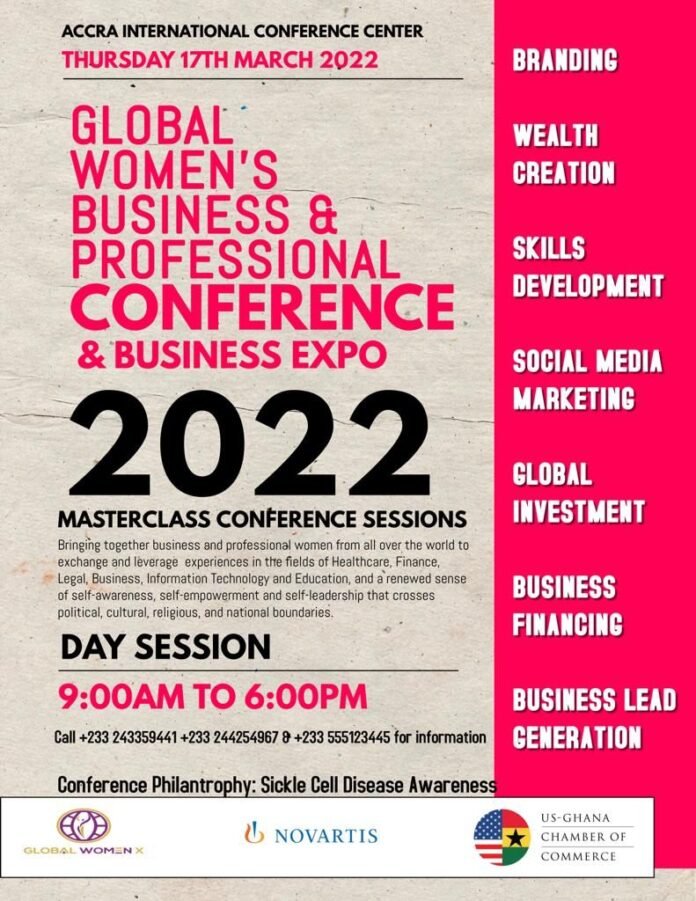 The Global Women's Professional and Business Exchange conference has been scheduled for Thursday, March 17, 2022, at the Accra international Conference in Ghana.
The conference is organized by the US-Ghana Chamber of Commerce based in the US with partnership with selected institutions in Ghana. The conference is a meeting and networking of Global Women and Men dedicated to the business and professional empowerment of women and girls and include sessions on Business Development, Business Financing, Wealth Creation and Preservation, Social Media Marketing, Business Lead Generation and Professional Skill Development.
This year, the conference will also include a business expo and exhibition The last scheduled conference in March 2020 was postponed due to Covid.
The slated Keynote speakers included Mrs Samira Bawumia, 2nd Lady of the Republic of Ghana, Dr Patrice Matchaba, Group Head, Global Health and Corporate Responsibility (Novartis) and Salma Okonkwo, CEO UBI Energy.