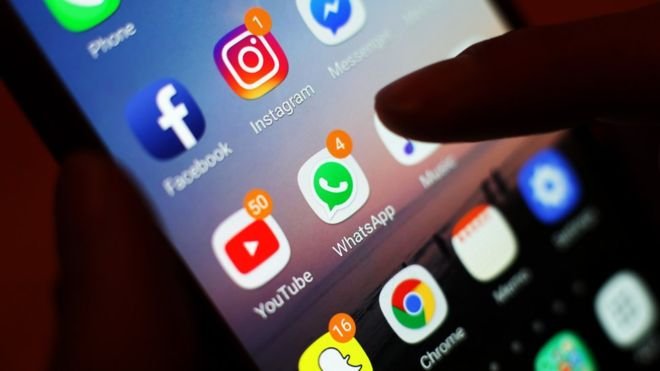 Over the years the role of social media platforms has changed.
Initially at conception, the apps were purely for connecting people around the globe. With time and the crop up of millennials, the apps morphed into entertainment platforms and now, Gen Zs are raking in millions of dollars in revenue from social media.
One such platform is YouTube. Many have made fortunes from uploading videos on the online platform earning through the AdSense programs. Depending on the nature of the content, creators have also raked in fortunes from brand partnerships and sale of merchandise
One such creator is Clifton Jean-Louis.Three years ago, he packed his bags, left America and booked a ticket to Ghana. Upon surveying the market, he came to the realization that he could niche down and create content around businesses.
"When I got to Ghana, I would see a little business here, a little business there. And I noticed that these businesses are good but they don't have the right spotlight to display their businesses; what they have, their services to the continent. So that is when I started recording and showing the world. And the response all over the world has been amazing."
His content gradually got eye balls on YouTube. This he attributes to the dire need of Africans in the diaspora to connect home and get updates on the positive changes happening.
Jean is not the only content creator leveraging the diaspora market. Wode Maya, popularly known as African village boy achieved a rare feat hitting 1 million subscribers on YouTube.
Wode, famous for the phrase "Africa to the World" has made a name and a fortune by telling development stories about the continent, showcasing, people, business and culture in a positive light.
He recently posted a video on YouTube showcasing his ongoing real estate development project funded with proceeds from his YouTube channel.
Another creator who has branched out beyond YouTube is Dentaa Amoateng behind the Dentaa show on television and Odana network on YouTube. Besides telling stories of Africans who are change makers in the country and continent, she is at the center of diaspora conversations for people seeking to transition back to Ghana and occasionally hosts sessions guiding returnees on how to settle into Ghana from a business perspective such as taxes, permits and settlement.
Creators with over 50,000 subscribers making diaspora targeted content have previously admitted to making anywhere between 5,000 to 60,000 USD in AdSense revenue alone every month. Coupled with other revenue streams such as brand partnerships in form of product placement, influencer marketing, brand ambassador duties, paypal accounts and patreon, the amount could shoot to 100,000 USD and above.
With 1.9 million people having visited Ghana in 2019 under the year of return campaign, Ghana gained popularity and positive traction across the globe. Many are now looking up the place with hopes of visiting and someday relocating- making diaspora related content hotcakes.
Source: Ghana/Starrfm.com.gh/103.5FM/Constance Asubonteng