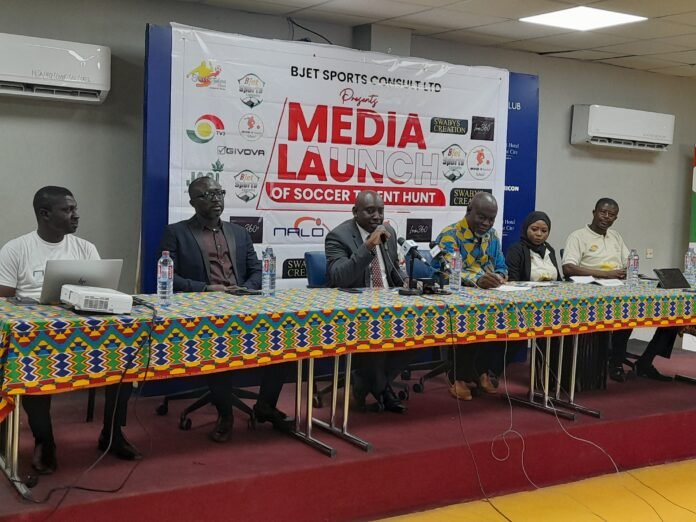 Bjet Sports Consult has launched the Soccer Talent Hunt yesterday  at the Accra Sports Stadium.
The talent Hunt is aimed at identifying talented players in every district both rural and urban. Under the auspices of the Bjet Sports Consult, 40 players representing the regions will be inducted into the Soccer Talent Hunt Academy House for three months in a reality competition after they have gone through the four scouting phases.
Abdul Ganiyu Samura is the Project coordinator and she believes the project will give great opportunities to young talents.
" We have taken a realistic step towards contributing significantly to the development of Football in Ghana. The concept was conceived simply to discover Soccer talents that are located far away in the rural areas and also those in the urban cities. Having travelled to almost every corner of Ghana and seen the talents in abundance,  this project seeks to give platform to young players and make them Stars." She said
The winner of the Soccer Talent Hunt  gets Ghs10, 000  and  trials abroad with all expenses paid after the players have gone through the drills of two European trained coaches in the academy house.
The 1st runner up will get Ghs7000 and a trial abroad with all expenses fully paid. 2nd runner up gets ghc5,000 plus a trial abroad with all expenses fully paid with the 4th and 8th getting Ghs2,000 plus a trial with all expenses fully paid.