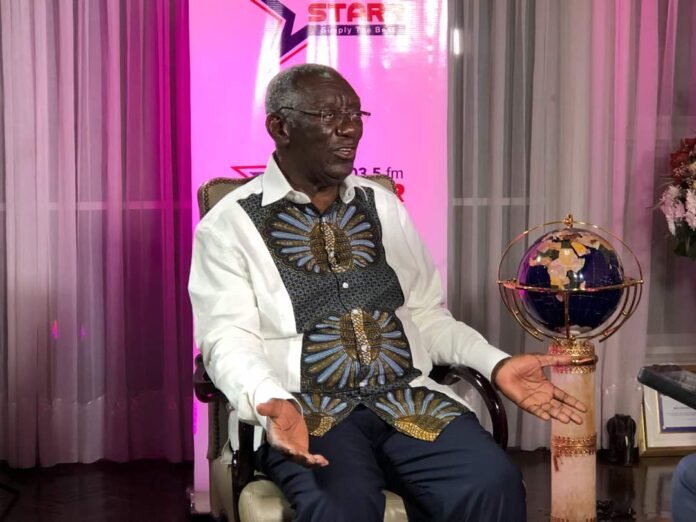 Former President John Agyekum Kufuor has denied media reports suggesting he has endorsed Vice President Mahamudu Bawumia in the upcoming presidential primaries of the ruling New Patriotic Party.
Reports following a Father's Day event in the residence of the former President where the Vice President visited, have claimed the former President has endorsed the Veep ahead of the party's primaries.
But Mr Kufuor in a statement said such reports are inaccurate since he does not believe that primaries of that nature should be engineered to produce a particular outcome.
"In the upcoming NPP Flagbearership race, in order to achieve party unity and sustain it thereafter for victory of the party in the 2024 elections, what President Kufuor expects from the party and political hierarchies are fair and un-engineered systems and processes that would lead to a fair selection of our next NPP flagbearer.
"This should be devoid of coercion and machinations so that the eventual selected nominee, coming out of the uncompromised freewill of the voting delegates, can easily command the support and respect of all party faithfuls, and indeed, other Ghanaians sympathetic to our cause towards 'breaking the eight'," the statement said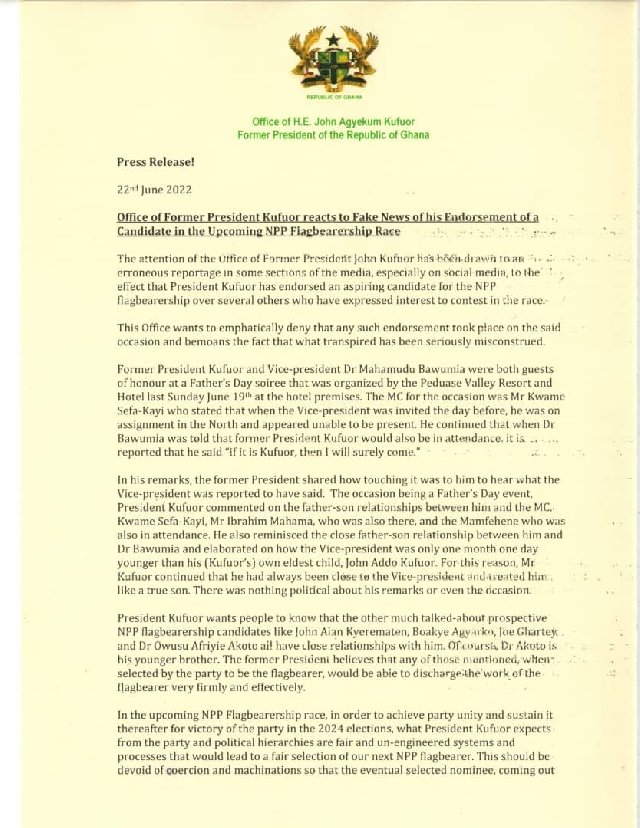 Source: Ghana/Starrfm.com.gh/103.5FM