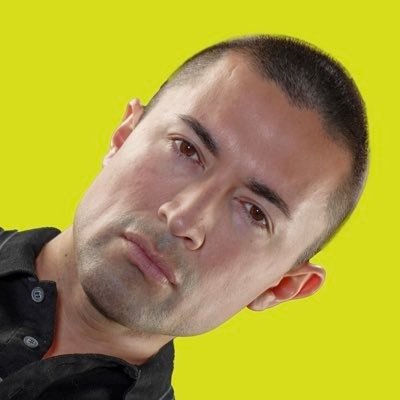 A lack of resources begs for creativity and innovation. All it took for Albert Preciado was his phone, his computer, and WiFi access at Starbucks to build his business. Aside from that, it was his mindset that kept him pushing forward.
Albert Preciado is an entrepreneur–he's a real estate investor, business owner, and an expert in the mortgage and digital marketing industries. He's CEO and founder of The Mortgage Guys and has also served as CEO for three other companies: Ambiance Realty; Preciado Acquisitions; and Driven Enterprises. He has had an incredible rise to success. He has his perseverance and focus to thank, in addition to the support and love from his wife and daughters.
Preciado was always "persistent and driven," he said, "which can sometimes be dangerous," he continued. It was dangerous for him in his younger years. As a young adult, he racked up bills and credit card debt. He was interested in girls, drinking, and having fun. Preciado got himself into such a financial mess that his car was being repossessed and he was even homeless for a time. It was when he and his wife met that things started changing. Sometimes all it takes is a little responsibility to become focused. Albert Preciado wanted to be a better version of himself. He wanted to take care of his wife and make it big.
Together, Albert Preciado and his wife began purchasing properties. Even though they went into debt shortly after purchasing, they continued to buy multi-families. It took 18 properties for them to learn from their mistakes. They finally started landing on top. It was around this time that Albert Preciado started The Mortgage Guys. Preciado learned a lot from purchasing those properties. He made many mistakes and was under a lot of pressure. He kept it together for his wife and daughters.
"I was under so much pressure, and every week I was battling heart attacks. There were times when I would go to the balcony at our high rise, and I would consider for a second jumping over. I didn't because my wife was pregnant, and then another time because my daughter was one-year-old. I told myself, I can't jump, I can't quit. I always told my dad, 'I'm never going to quit.' This kept me alive and kept me fighting. Every year I was fighting to survive." He said.
Albert Preciado's perseverance is what kept him going. That, coupled with the support from his wife, and his drive to make his dreams come true. He always dreamed of living in Beverly Hills. Preciado went there with his dad to work as a young kid. He knew he would live there one day, even though his family was from the struggling working class. Today, The Mortgage Guys employ over 20 people to make up their expert team. They focus on creating opportunities for families to purchase homes–something Preciado desperately wanted as a child.
Because Albert Preciado was forced to be creative– he built his career on very little. Now, he's helping others do it too. Aside from founding and running The Mortgage Guys, he also manages a mentoring program. He created Driven Academy which includes different classes on various topics in real estate and entrepreneurship. He also runs a coaching program where people can apply for a mentorship with him. He loves helping budding entrepreneurs. He knows it isn't easy, and he knows exactly how to guide you.