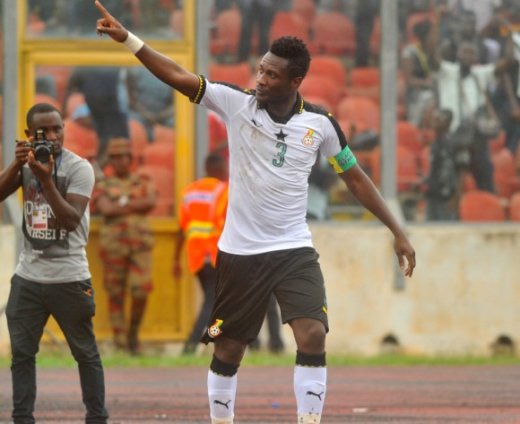 Ghana International, Asamoah Gyan is not ruling out the possibility of representing the nation at the 2022 World Cup in Qatar.
The 36-year-old has targeted a return to the national team for the 2022 World Cup in Qatar despite not being fully fit at the moment.
Gyan's last game for Ghana came when the team played Tunisia at the 2019 Africa Cup of Nations. Since then, he has received an invitation to the team.
Though keen on making a comeback, the former Sunderland striker has not informed the head coach or any Ghana FA official about his plans.
"Honestly, I haven't spoken to anybody yet, it's part of the plan. I just want to see how my body reacts first," Gyan told BBC's John Bennett.
"My manager and I have been talking behind the scenes, so we just have to make sure we know what we are doing.
'Everything is in progress, everything looks positive, so we will see what happens, there might be a surprise."
The Black Stars have been drawn in Group H of the World Cup alongside Portugal, South Korea and Uruguay.