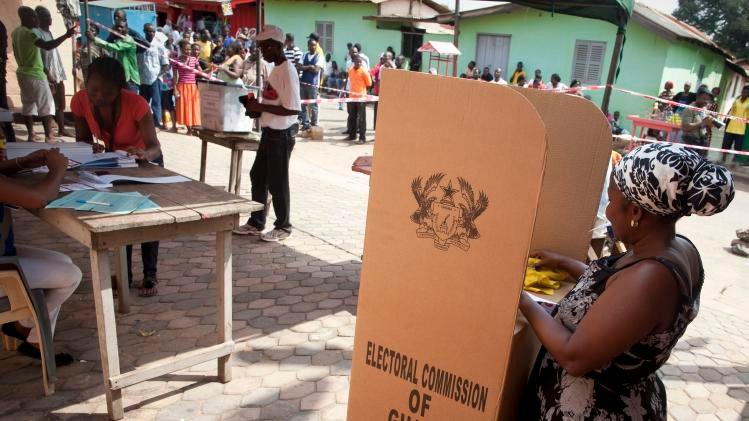 The Center for Democratic Development (CDD) Ghana says it will disapprove of any action by the Electoral Commission (EC) which may disenfranchise eligible voters.
According to the CDD-Ghana, Ghana's electoral governing body is mandated to verify eligible voters with sound mind and not disenfranchise them.
"We are not against any system that the Electoral Commission puts in place to support its activities but we are against a system that will disenfranchise a couple of people from voting.
"The Constitution itself gives criteria, it doesn't give a wholesale voting system. That is why it says Ghanaians 18-year and above with sound mind. Then it gives the Electoral Commission the mandate to verify the people who are 18-year and above," the Programmers Officer at the CDD-Ghana, Paul Abrampah told GHOne news.
He continued: "Our problem with seating at CODEO or CDD-Ghana is that we will make sure that using the National Identification Card does not disenfranchise people which is against the Constitution."
Meanwhile the managing editor of the Dispatch newspaper, Ben Ephson in interview with Starr News has also advised the Electoral Commission (EC) to find common grounds for the voter registration exercise it intends compiling.
Mr. Ephson said with his experience with elections the guarantor system may get more foreigners onto Ghana electoral roll by the political parties.
"Supporters of a party will come and even back allies that are Ghanaians and have them registered. So I think that yes, using the Ghana card only will bring problems but we must add birth certificates because if you attain 18-years you by all means have a form of identity and very often is a birth certificate.
"With my experience with the election system in this country the guarantee system has been abused. That is why you have non-Ghanaians holding voter identity cards. There must be a way to stop the guarantor system. Because if there are five allies and they registered and belong to your political party you will go and use the guarantee system to make sure they are registered," the Pollster stated.
He continued: "In the same way if you are using a Ghana card alone some Ghanaians will be unjustifiably disenfranchised. So there must be a way that while you disagree with the guarantor system there must be another way. Otherwise we will be having foreigners taking part in our elections."
Mr. Ephson added that using the guarantor system will also come with high difficulties.
"So while I agree with Afari Gyan that using the Ghana card solely for continued registration will be high, I also agree with the EC that the Ghana guarantee system is even worse.
"So there must be a middle way, and if the guarantor system should be accepted the guarantors must come with a Ghana card, passport, a birth certificate and their nationality is guaranteed. They guarantee that you must first prove their nationality."
Source: Ghana/Starrfm.com.gh/103.5FM