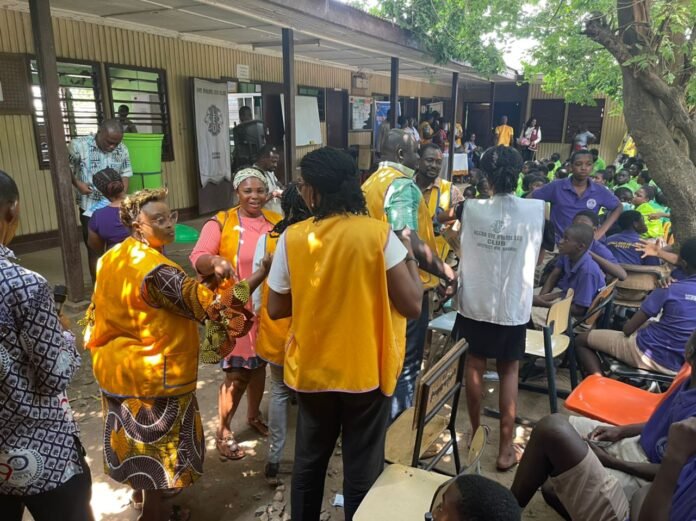 Six Lions Clubs International District 418 Ghana in a joint activity has engaged the students in La Bawaleshie Cluster of Schools and Dzorwulo Junior High Schhol within the Ayawaso West Constituency on menstrual hygiene.
The event was in partnership with the Member of Parliament for the area, Lydia Seyram Alhassan who also provided some of the logistics for the exercise.
In attendance was the Municipal Education Directorate and Health Directorates who spoke to the students on how to keep themselves when menstruating among other dos and don'ts they have to observe.
Six Lion Clubs are involved in this activity namely Accra Premier, Tema Supreme, Kasoa Kascity, Accra Omega, Achimota Golf Hills  and Accra Gye Nyame as well as three Leo clubs.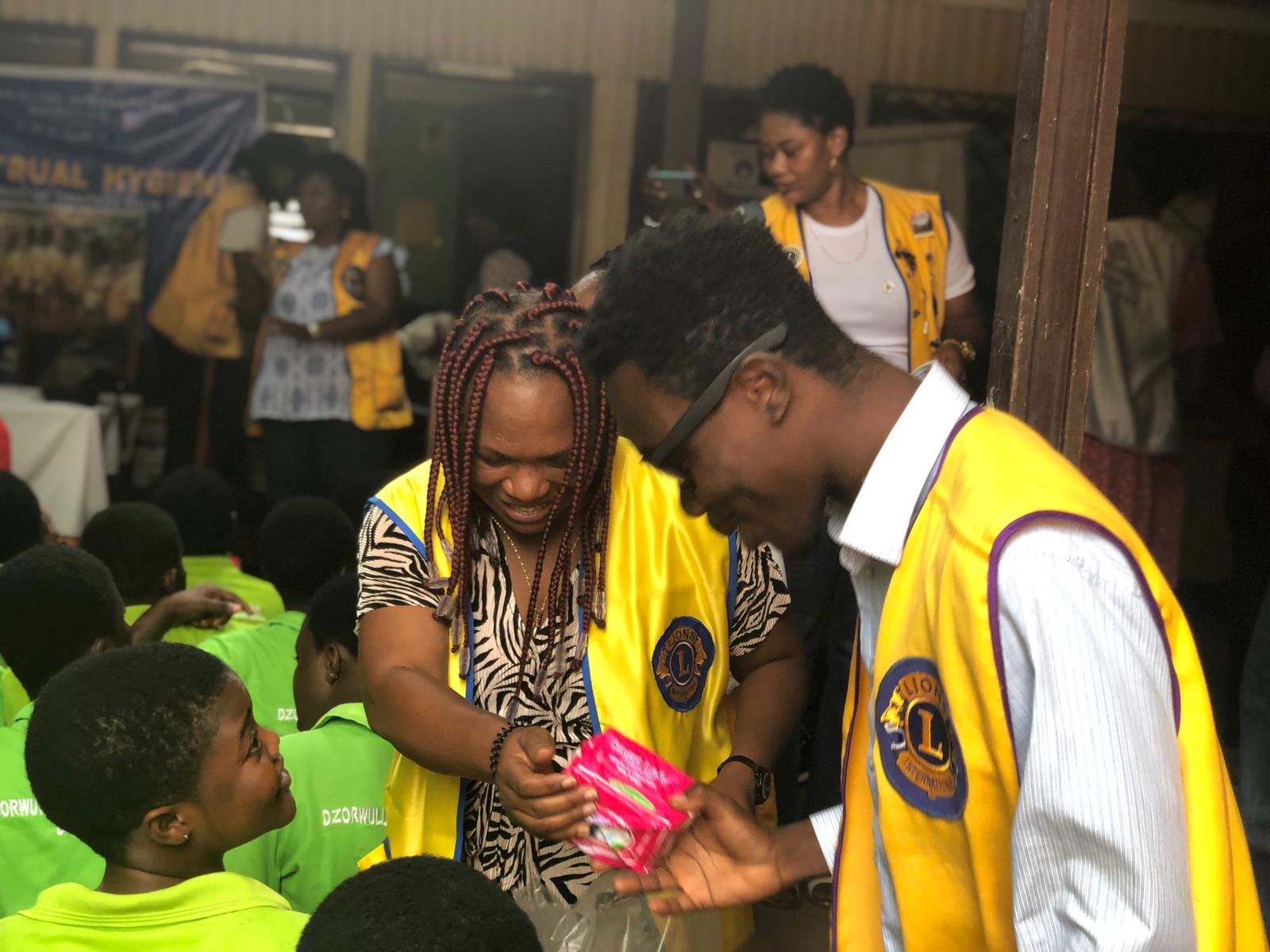 The President for Tema Supreme Lions Club, Mawuli Dzamefe said they have involved the boys because they do laugh at the girls when they are in their period.
He added that the girls are growing faster and parents must keep an eye on their girls since when it happens they don't know how to talk about it.
"Lions Club International has five main thematic areas as a service organization all over the world.  We work in areas such as the environment, diabetics, child cancer, children's hygiene and mostly health screening. Every month we have a particular area that we organize an activity.
"This month all over the world all Lions Club International we are focusing on menstrual hygiene for children especially in the basic schools," Mr. Dzamefe explained.
One her part, the Charter President for Achimota Golf Hills Club, Stalla May Kaisii indicated that the move is to prepare the female students that when they are menstruating it should not be anything strange to them.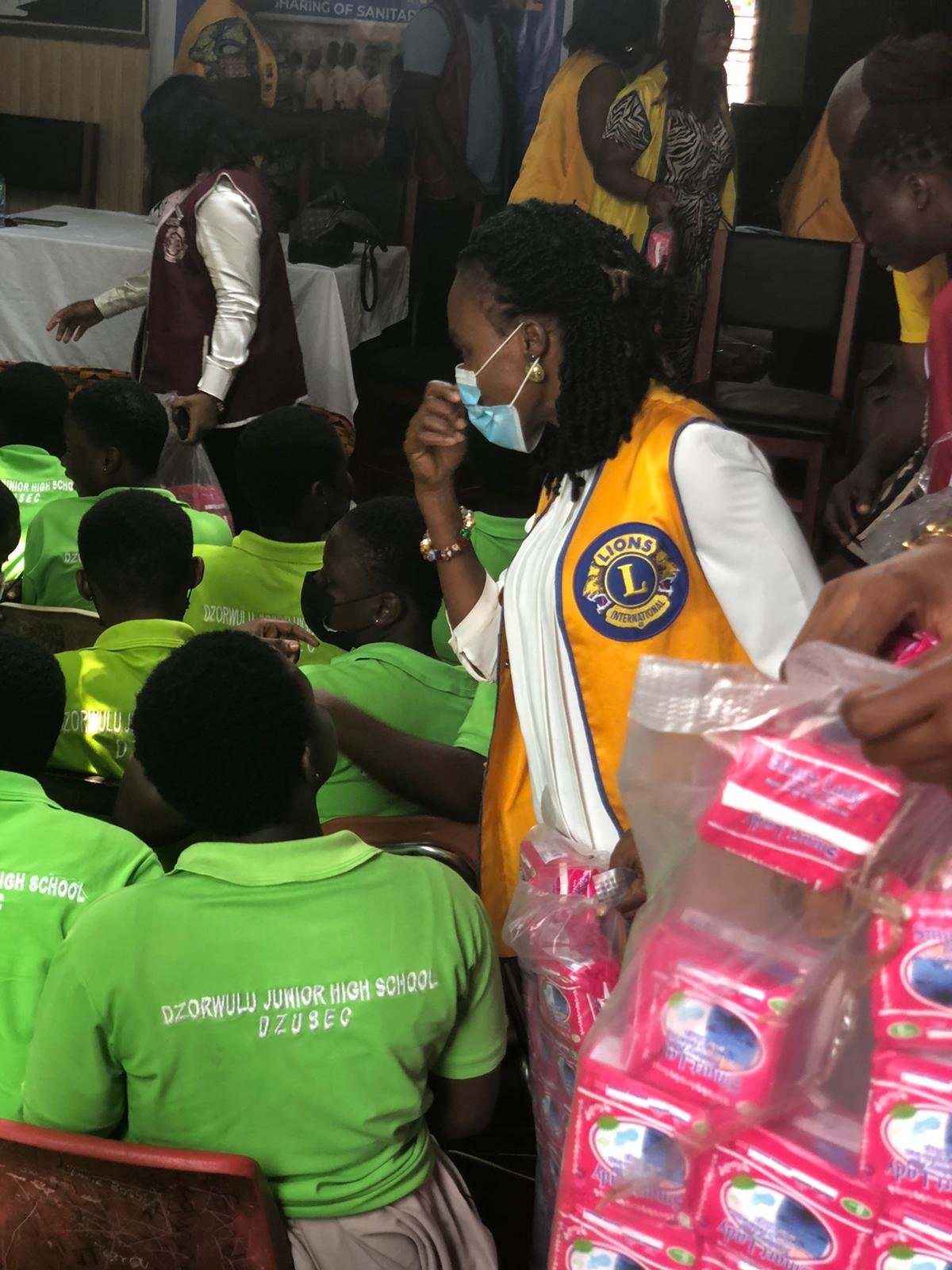 She said some female students do not go to school when they are menstruating because they feel their classmates will laugh at them.
"We are in the month of August and we thought it wise to engage the youth at La Bawuleshie should and educate them on menstrual hygiene. The program has been very successful the students were involved which made the whole event interactive.
"So I think we have made the necessary impact we wanted. We are educating the girl child that when you are menstruating you are not in a different world it is just nature taking its course. We want them to be at peace and manage the situation when it comes so that they can feel free and come to school."
Source: Ghana/Starrfm.com.gh/103.5FM