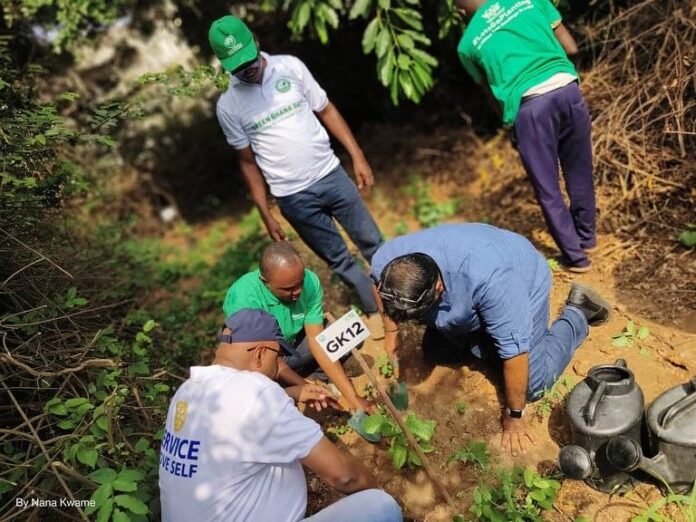 The Rotary Clubs of Accra-Industrial and Accra-Premier International have spearheaded a tree planting exercise at the Diplomatic site of the Forestry Commission Office near GIMPA as part of the Green Ghana project and in fulfilment of its obligations as people who care for the environment.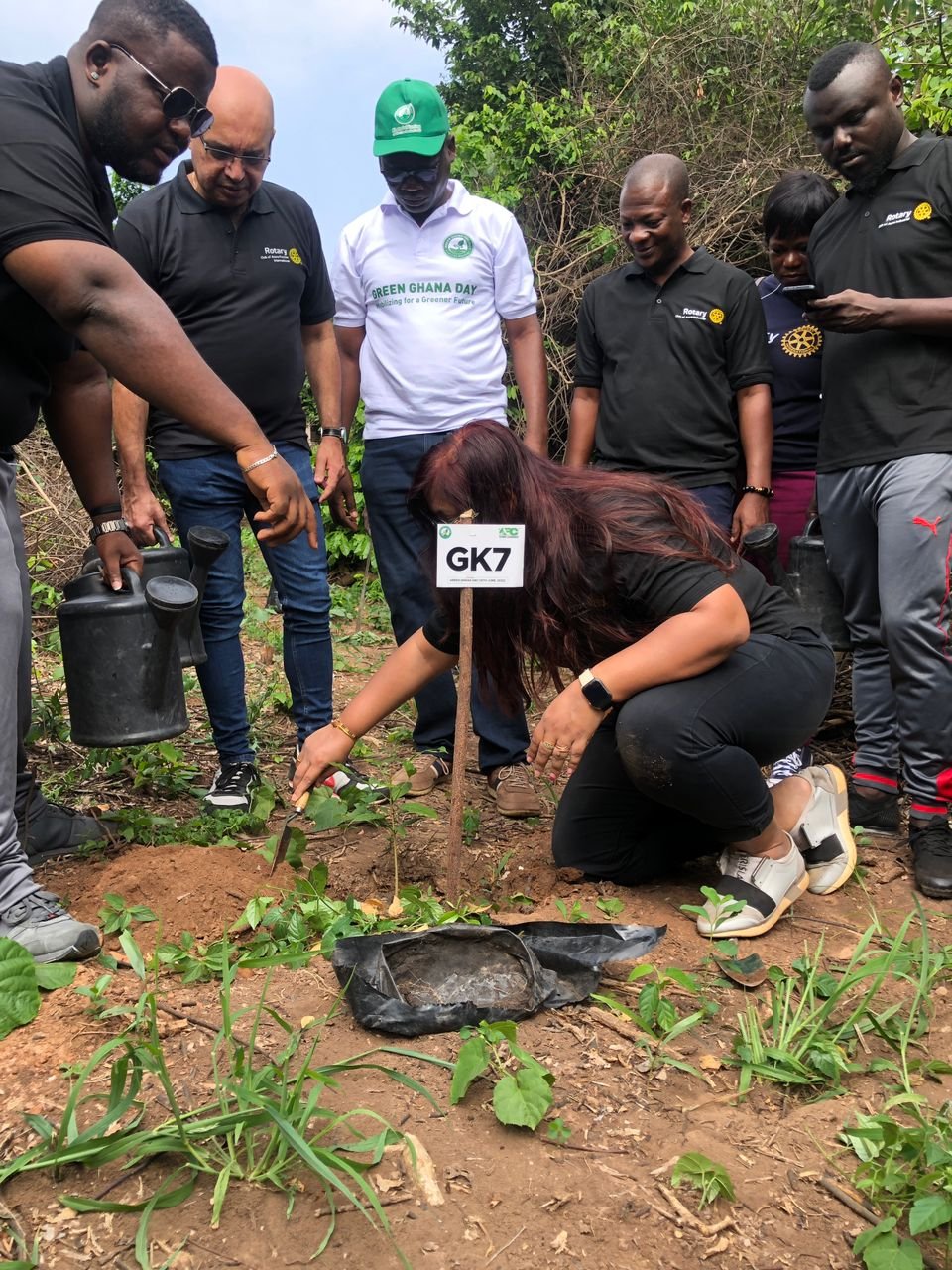 The exercise, a collaboration with the Forestry Commission and an initiative of the Service committee of the two clubs, saw the planting of about 50 seedlings of varieties of trees such as Afram, Mahogany, Acacia, Birhania, and Gmylina among others at the site of the Forestry Commission Office. Meanwhile, 40 more seedlings were distributed to the members of the clubs for planting at their homes.
Speaking at the event, Charter President Francis Sam emphasized the need for each Rotarian to be more circumspect of the environment and protect it. He charged all present to plant trees and nurture them to see them grow to save the environment.
CP Kumar, the Charter President of the Rotary Club of Accra-premier International, was very optimistic that this collaboration with the Forestry commission will be an annual event that will see families of Rotarians and guests come together to plant trees to save the environment.
On the part of the Rotarian president for Accra-Industrial, Dean S. Senchim stated that when ''the last tree dies, the last man dies'', therefore we as Rotarians are mandated to protect the environment since it falls under one of our seven areas of focus.
On his part, the Regional Manager at the Forestry Commission, Mr. George thanked both Clubs for this kind gesture and emphasized that they should even consider adopting portions of the forest for regular planting exercises. He pledged his uttermost support to the clubs in any future collaboration. In a kind gesture, he gave out 50 seedlings for members present to go and plant in their backyard.
The service project directors for both Clubs are Rotarian Nana Konadu and Mr. Arun Patil of Accra-Industrial and Accra-premier respectfully also admonished members to note their tree numbers and occasionally visit the site to see how the trees are growing. The site was secured with the kind support and help of Mr. Joseph Biju who happens to be a member of the soon-to-be Chartered Rotary Club of Accra-premier international.