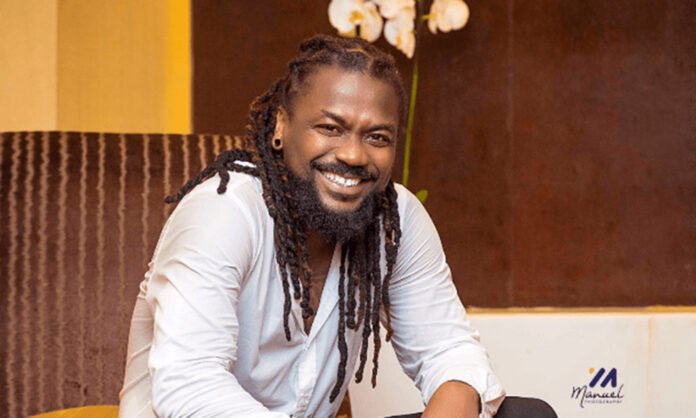 Samini has officially been sworn in as the SRC President of The Ghana Institute of Management and Public Administration (GIMPA) for 2022/2023.
Held at the GIMPA Executive Conference Center, Samini and his elected executives were sworn in to manage the student administrative council's activities. He will lead the highest decision-making student body of the university and will serve as the mouthpiece of the entire student body of University.
The multiple award-winning Ghanaian reggae & dancehall and hiplife artiste was declared the winner of the presidency seat of the Student Representative Council in GIMPA after beating his opponent, Theophilus Quartey, with 307 votes.
Samini made a commitment to the school's student population during his inaugural speech as president to be a responsible and accountable leader. He promised, among other things to establish an SRC Emergency Trust Fund through crowdfunding and partnership with corporations to help support needy students, supporting businesses, and other worthy causes.
He again shared his desire to lessen students' transportation challenges by reviving the school's shuttle system, aiding students with registration, internship support and others. He also promised to leverage his relationship with business moguls to offer opportunities and resources to help GIMPA students develop their skills.
Present at the event was the Deputy Rector of GIMPA, Prof. Martin Tuuli, Director of Public Affairs (GIMPA), Director of Corporate Affairs (GIMPA), and Managing Director, FNB Ghana. Deputy Minister of Tourism, Arts and Culture, Honourable Mark Okraku Mantey, George Quaye, Samuel Anim Addo, Hon George Andah, fashion designer, Smully Wear, family, friends, and the management team of Samini were also in attendance.