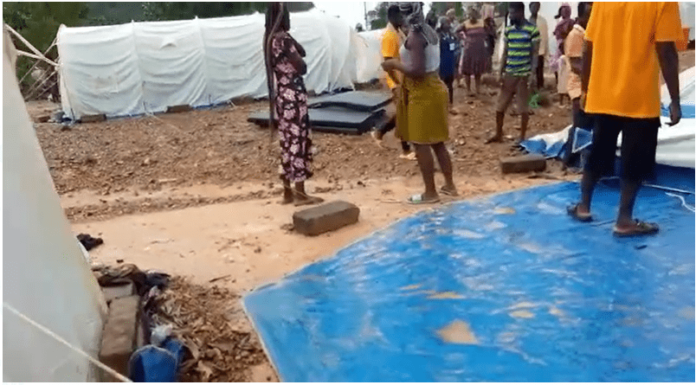 Victims of Appiatse Disaster Association(VOADA) has given the Appiatse Relief Committee a three-day ultimatum to address some major concerns impinging on their restitution.
The association in a 15-point release sighted by Empire News called on the Committee to give satisfactory responses, on major issues bordering on the reconstruction of their town, compensation, health, and future of those affected by the January 20th fatal explosion, among others.
The statement said, "We are requesting MAXAM Company Ltd, ARTHAANS Logistics and the Committees formed as a matter of urgency to consider a compensation to merit the affected members who as a result of the blast are going through emotional, psychological, physical, mental and financial trauma, making life unbearable."
They are also demanding an unqualified apology from the company that caused the explosion.
"Natural law demands that after the blast at least MAXAM company should have visited Appiatse to commiserate with us for lives and properties destroyed by their explosives, but till date we have not heard or seen them at Appiatse. Should we consider they do not care?  they quizzed.
Below is a copy of the full release