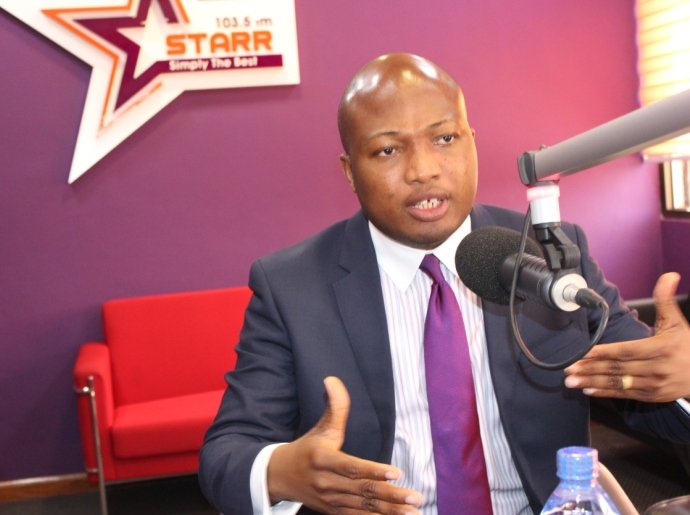 The Member of Parliament for the North Tongu Constituency, Samuel Okudzeto Ablakwa is urging the government to prioritize investment into the health sector to reduce the inequality gaps in accessing healthcare in the country.
According to the North Tongu MP, a lot more Ghanaians are unable to afford the cost of healthcare services in the country.
To close this gap, Mr. Ablakwa is calling for more investment into providing adequate infrastructure and a further review of the National Health Insurance Scheme (NHIS) to cover more medical cases.
Mr. Ablakwa told journalists at the Ho Teaching hospital when he visited some patients who benefited from free surgeries conducted by a team of Surgeons and medical professionals led by renowned US-based Ghanaian Surgeon, Dr. Michael K. Obeng.
He said, "… it [Health Insurance Scheme] has gone through a number of reforms, every now and then, we add to the list of cases that insurance covers but it is clear that we need to expand it."
"It is heartbreaking to note, that people are living with such life-threatening conditions but could not afford the cost of their own surgeries. But for Dr. Obeng, these people would not have been saved."
The North Tongu MP, however, noted that the country's current economic situation makes it difficult for any such reforms to take place.
Mr. Ablakwa said, "We need to pursue an aggressive transformational agenda that transforms the Ghanaian economy so that we can ensure the expansion of the NHIS and health infrastructure are a priority."
"About priority, I think as a country, the time has come for us to reflect on our priorities. We are spending so much money on things that can really wait. I think the way we do our budgeting in this country, the central government wants to do everything the same and it's not possible; if we identify health as a key area, let's prioritize and invest and cut down on the waste, cut down on the corruption.
Mr. Ablakwa is calling for a stronger safety net for the vulnerable by making healthcare services more affordable.
The RESTORE WORLDWIDE Inc. team transformed the lives of a total of 174 persons and conducted 135 free reconstructive surgeries within four and a half working days with cases including goiters, tumors, cleft, congenital disorders, and for persons with serious skin burns.
The team included other doctors and specialists from Ghana. Mail, Senegal, USA, Germany, and the United Kingdom.
The medical team's coming into the Volta region is believed to have received immense support from the North Tongu lawmaker, Samuel Okudzeto Ablakwa.
Source: Starrfm.com.gh/103.5fm/Faisel Abdul-Iddrisu