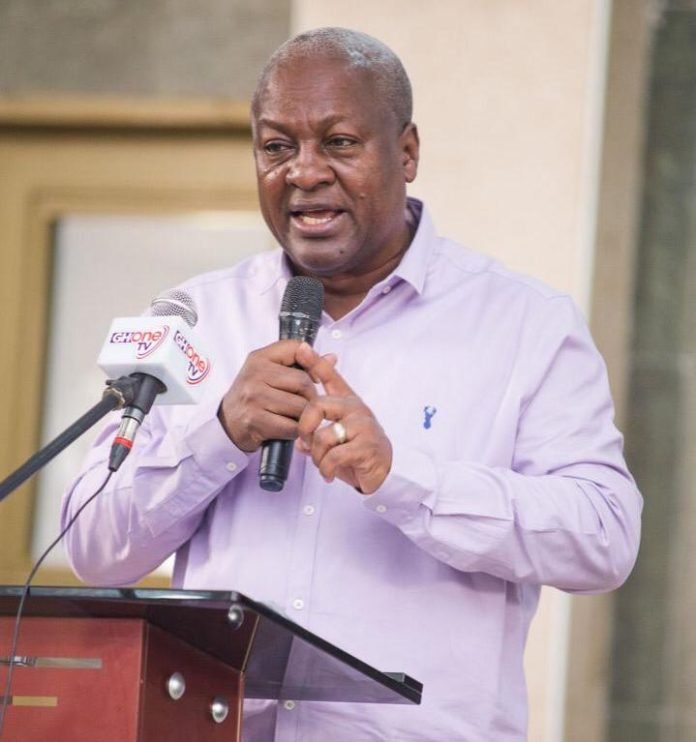 Former President John Dramani Mahama wants government to expedite negotiations with the International Monetary Fund(IMF) to secure a deal with the Washington-based lender as soon as possible.
Mr. Mahama described as distressing the delay in securing an IMF-supported programme by authorities.
In a tweet, the former leader said: "Every passing day makes our economic situation worse. Gov't must work with greater alacrity to lock in a programme with the Fund in order to create a more predictable economic outlook."
His comment comes after Moody's downgrade of Ghana's long-term issuer and senior unsecured debt ratings from Caa1 to Caa2. Moody's has placed the ratings on review for downgrade.
Moody's, in February this year, downgraded Ghana from B3 to Caa1.
According to Moody's, a further downgrade stems from the government's decision to seek support from the International Monetary Fund which often brings support and stability to a distressed economy.
Meanwhile, the Finance Minister, Ken Ofori-Atta is upbeat that the negotiation with the IMF Mission billed to cover a period of 10 days "will be fast-tracked to ensure that key aspects of the programme are reflected in the 2023 Annual Budget Statement in November 2022."
An IMF mission is in Accra holding discussions with the Ghanaian authorities on policies and reforms that could be supported by an IMF lending arrangement.
Ghana is in dire need of a $3 billion package from the Fund to shore up its economy.