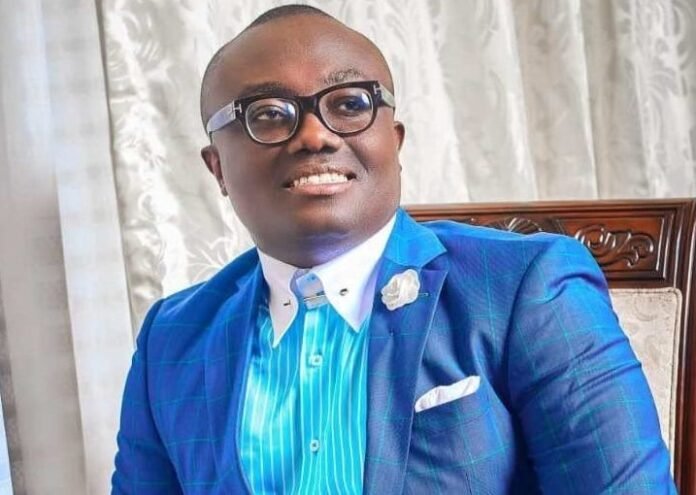 Chief Executive Officer (CEO) of the EIB Network, Bola Ray, has encouraged Ghanaians to trust Otto Addo's abilities to cause Ghana to win.

In his farewell wishes to the Black Stars, he said, "I see him out there being his own man on the field, getting involved, being engaged, and that is what we need." Somebody who represents us knows what he is about, and I believe we have that in Otto Addo. Let us all encourage him, let's rally behind him, let's say that look, give him the job and he will deliver, and I believe that he will make us proud.

However, he coaxes Otto Addo to trust in his own abilities to make us proud" There are over 30 million coaches in Ghana who will just be saying do it this way, pick this route and all of that. Be your man, be your own self, yes you can listen to counsel, the advice here and there but have that grit, be outstanding in all that you do".

Coach Otto Addo named the 26 players who made the cut at a press conference on Monday.
The Black Stars became the last team in Group H to announce its squad after opponents Portugal, Uruguay and South Korea released its final list last week.

Hearts of Oak's Daniel Afriyie Barnie and a late injury to Jojo Wollacott saw Ibrahim Danlad (Asante Kotoko) making the Black Stars squad for the tournament.
After the squad announcement, many Ghanaians were not satisfied with the squad selection. According to them, some players deserved to be there on the list but couldn't make the cut because the GFA was practising pay-to-play.

The FIFA World Cup 2022™️ will kick off with an even greater celebration for local and international fans as host country Qatar will now play Ecuador on Sunday 20 November at 19:00 as part of a stand-alone event.
Ghana will open its 2022 World Cup on November 24th by facing Portugal at Stadium 974.
At the Education City Stadium on November 28th, the Black Stars will face South Korea in its second game.
December 2nd will be a day of reckoning for the Black Stars and its millions of supporters.
For apparent reasons, Ghana vs Uruguay at the World Cup again is one of the most anticipated matches many football lovers are looking forward to.