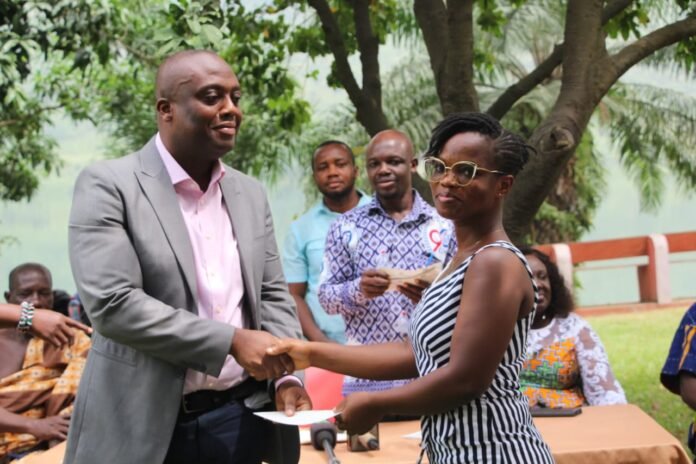 The Member of Parliament for Asuogyaman in Eastern region, Thomas Ampem Nyarko has issued out a total of Gh200,000 cheque to support one hundred and fifty (150) students who have gained admission to various tertiary institutions as well as some continuing students struggling to pay their fees.
Amid serious economic hardship owing to skyrocketing inflation of nearly 50%, rising fuel prices, cedi depreciation among others, public tertiary institutions have reviewed fees for 2022/2023 academic year by a maximum 15 percent increment as approved by Parliament of Ghana.
Many students particularly those from rural and less privileged homes who have gained admission into various tertiary institutions are struggling to mobilize money to pay their academic facility user fees which have been increased by 15%.
The situation coupled with high cost of hostel fees have worsened plights of such students in Asuogyaman constituency.
For instance, Sani Yusif, has gained admission to pursue Bsc. Architecture at KNUST, however had no hope of being able to pay his fees.
"When the admission came I was happy but later on started wondering how to get money to pay my fees and residential fees. I couldn't get a hostel on campus so I had to rent a private hostel which is very expensive so I had no hope," Yusif narrated.
Sani Yusif and 149 others students have however heaved a sigh of relief with the intervention by the Member of Parliament for Asuogyaman.
The beneficiaries include teachers in remote areas of Asuogyaman upgrading themselves. Each beneficiary received a cheque of at least Ghc1,000.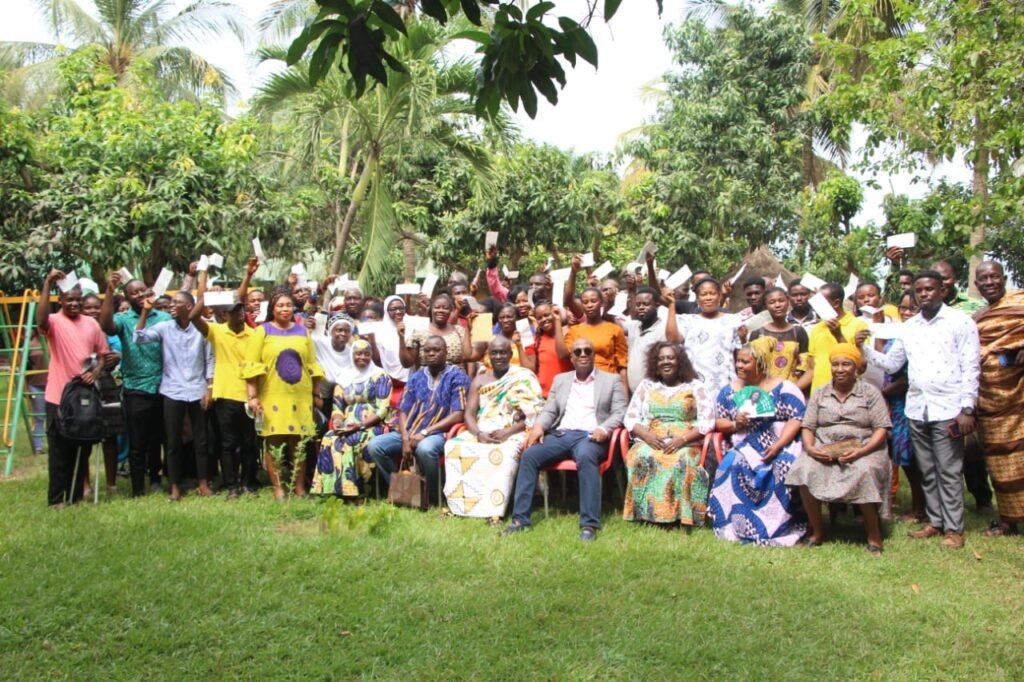 Speaking at a brief ceremony to Atimpoku to issue the cheques to the beneficiary students, the MP Thomas Ampem Nyarko acknowledged his friends Mr. Wisdom Dogbe (USA), Mr. Oteng Duah Alhassan (UK) and Mr. Erick Washington (UK) for supporting the initiative with financial donations.
"Majority of you are getting a token of ghc1,000 but few are getting a little more because of the peculiar nature of their challenge. These three friends have also committed themselves that I should give them three brilliant but needy students. So they support wholly and we will be selecting three of you for these friends to support your education."
He advised the beneficiaries to take their studies seriously and urged parents to also continue with what they have.
"We had a bad experience of paying fees to some students who decided not to attend the school along the line so all that money was considered a waste, so we want to encourage you. We know that things are difficult but we want to encourage the parents to continue to invest in the education of these young ones."
The District Director of Education for Asuogyaman, Madam Augustina Owusu said beneficiaries who perform poorly must be excluded in the next disbursement.
The Chief of Akosombo, Nana Ansah Prem IV rebuked some students who had similar benefits last year but refused to continue their education.
The beneficiary students were elated for the intervention by the MP.
"When the admission came I was happy but later on started wondering how to get money to pay my fees and residential fees as well so my mother called me and we wrote the application to the MP to seek support. I was called to come here today and I met many of my colleagues in same situation and they gave as a cheque to be able to pay our fees. So I will say Almighty Allah bless the MP."
Source: Ghana/Starrfm.com.gh/103.5FM/Kojo Ansah