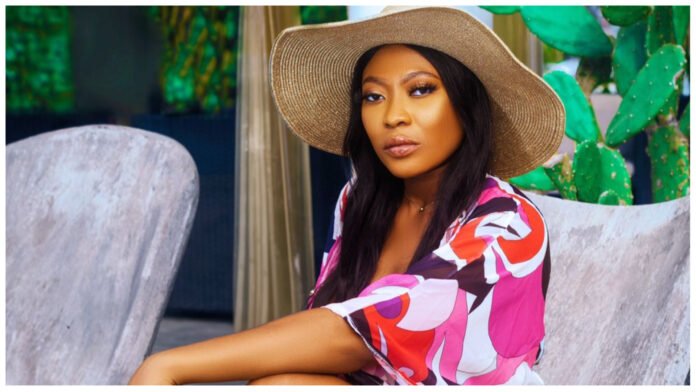 Janet Brefo Yankson popularly referred to as London Borga is a Kumasi-based Ghanaian actress and social media content creator. She was born on December 3, 1995, and raised in Kumasi-Kronom.
'Sweet Mimi' as she is passionately called by some of her peers, hails from Agona Swedru of the Central Region.
Janet's acting journey started in 2019 when she started making short comic skits for social media. Over the years, her creative skills have matured and won the hearts of many Ghanaians home and abroad as she writes and directs every content herself. As she put it "I am always in control of what I do."
Mimi the London Borga has grown a massive fan base and is gradually becoming a household name due to her impeccable pursuit to put a smile on the faces of her audience through her content. She stops at nothing to bring out the best in her to her fans.

According to her, as against the opinion of many, "being in Kumasi has never been my limitation. I make sure I deliver everywhere I am called to and my location can never be a hindrance to my work. I don't have any plans of moving out of Kumasi because I believe one can be in Kumerica and still become a successful actress, there is no need to move out from here. I can pursue my dreams from here as well".

Sweet Mimi has already garnered millions of followers across social media, making her the brand envoy for various brands like Cedem whitening soap, Vitaced, and lots more. The beautiful actress is also a fashion goddess and a role model to a lot of young girls aspiring to be actresses. She believes appearance is the most important in the entertainment industry. She follows the saying "dress how you want to be addressed".
The 26-year-old actress believes in her talent and aspires to cross boundaries with her craft. "I can already say that the future looks promising and bright for me as an upcoming actress. I am looking forward to working with some of the great minds we have in the acting industry. I also plan to have a movie on Netflix that will be owned and produced by myself", she stated.

As regards being circumspect about content put out on social media by content creators, she advised that her colleagues consider Ghana's traditions and values as there are many young ones on social media. She further urged her colleague content creators to strive for the best, "don't give up no matter how slow you feel your audience is growing. All you have to do is to be unique and never give up. With that, I know you will make it to the top coupled with hard work and dedication".
She also sent out a caution to young social media users to consume positive content and always look out for the best in everything.
In addition, London Borga urged young women not to emulate everything they see on social media, as some may be fake lifestyles.
Janet has a series on TikTok and YouTube as well as Instagram titled London Borga where you will find fantastic content you can always enjoy by following her @sweetmimi_70 on TikTok and @sweetmimi_70 on Instagram.
Source: Ghana/Starrfm.com.gh/103.5 FM/Bernice Mensah