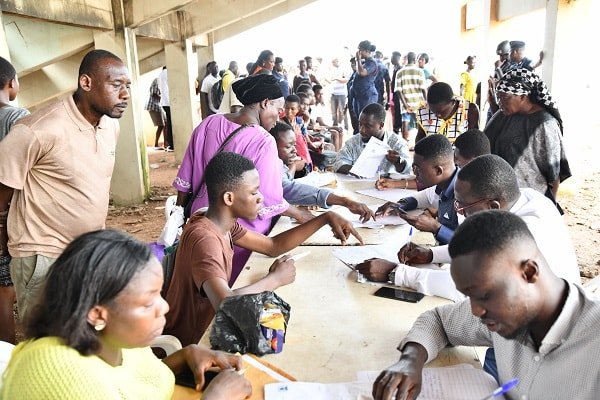 Deputy ranking member of the Education Committee in Parliament, Dr. Clement Apaak is demanding the Minister for Education, Yaw Adutwum release the report on alleged corruption on school placement in 2022.
His call comes on the back of The Fourth Estate News investigation video into the Computerized School Selection and Placement System – (CSSPS).
The video captured the corruption that has characterized the system which has led to some persons arrested.
Commenting on the video, the Builsa South lawmaker expressed worry why the Minister of Education has failed to release the 2022 report on corruption related issues on the CSSPS.
"A letter establishing a committee to investigate allegations of corruption in school placement in 2022. Question is, why has the Minister for Education not made public the committee report, has anyone been held accountable? We demand that the report be made public," Mr. Apaak queried in a tweet.
Meanwhile, the Education Ministry has warned the public against the payment of money to secure their preferred choice of school during this year's computerised school placement into second-cycle schools.
In a statement issued by the Ministry and signed by its Spokesperson, Kwasi Kwarteng stressed: "Kindly be reminded that, the School Selection and Placement process is purely on merit and no other consideration whatsoever."
Reports are rife that some guardians and parents pay bribes to get their wards into grade A&B schools in the CSSPS placement of students.
Meanwhile, the Ministry has assured the public of a transparent, equitable, and merit-based placement process.
Source: Ghana/Starrfm.com.gh/103.5FM