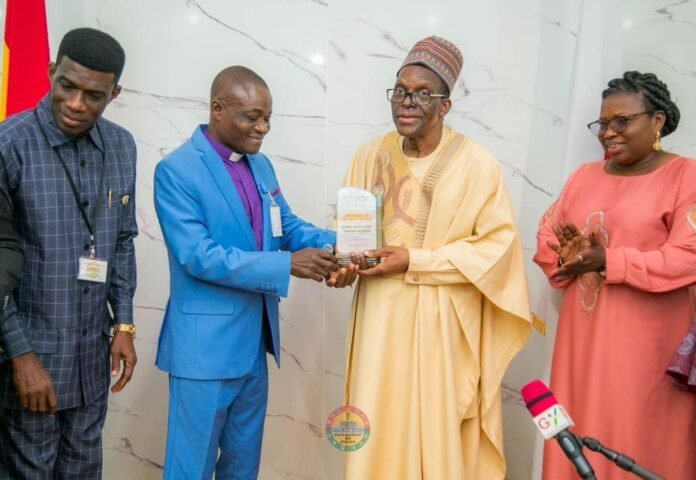 The Rt. Hon Alban Sumana Kingsford Bagbin, has received the Defender of Faith award by the Bible and Governance Ghana at the Parliament House, Accra.
The delegation, led by Rev. Jonathan Blay, expressed his admiration for Speaker Bagbin's leadership, stating that he is a role model who is passionate about cultural values.
He commended the Speaker for his handling of pressure in Parliament, describing him as an epitome of an elder at home.
Speaker Bagbin was honored with the award in recognition of his remarkable efforts to promote cultural values and embody the principles of Christ. He serves as a shining example of a leader whose public service, sets an admirable benchmark for others to emulate.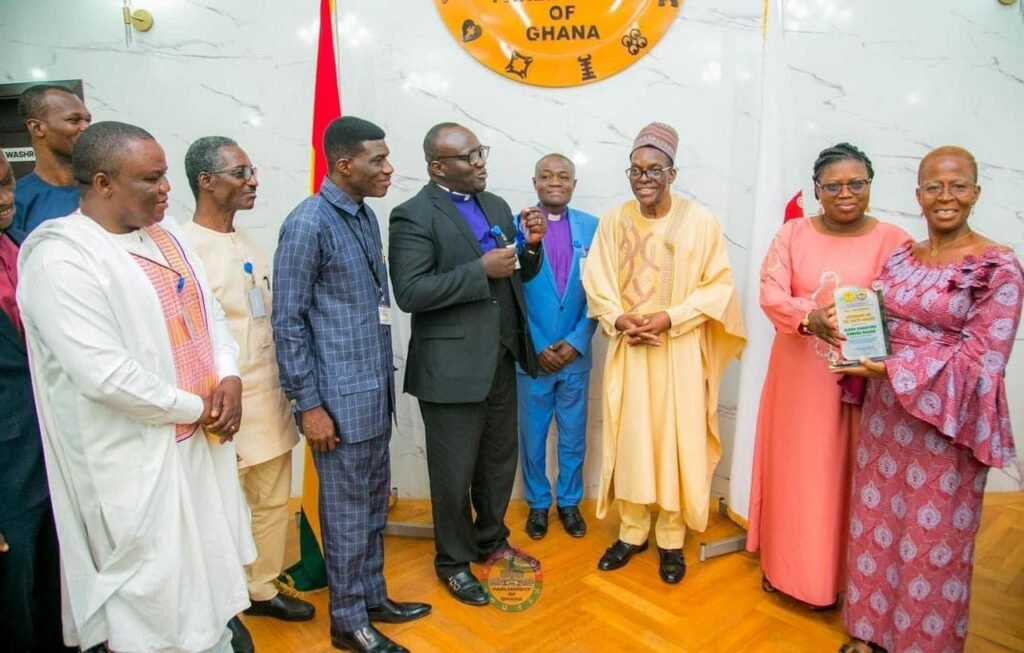 His exceptional leadership qualities and unwavering commitment to his values makes him a true inspiration and a symbol of excellence in public service.
Speaker Bagbin expressed his gratitude for the honor. He emphasized his commitment to upholding Ghana's unique cultural values and encouraged Ghanaians to promote them rather than imitating other cultures.
He further noted that the church and state must work together to advance the country's interests and called on religious leaders to focus on governance rather than engaging in partisan politics.
Reflecting on Ghana's 30-year journey as a republic, Speaker Bagbin stressed the need for continuous growth and development. He urged Ghanaians to view each other as brothers and sisters, disregarding any differences based on color, tribe, or political affiliation, and work towards creating a society where merit is valued.
He encouraged African nations to unite and embrace their cultural values as a means of gaining respect and value in the global arena.
Source: Ghana/Starrfm.com.gh/103.5FM