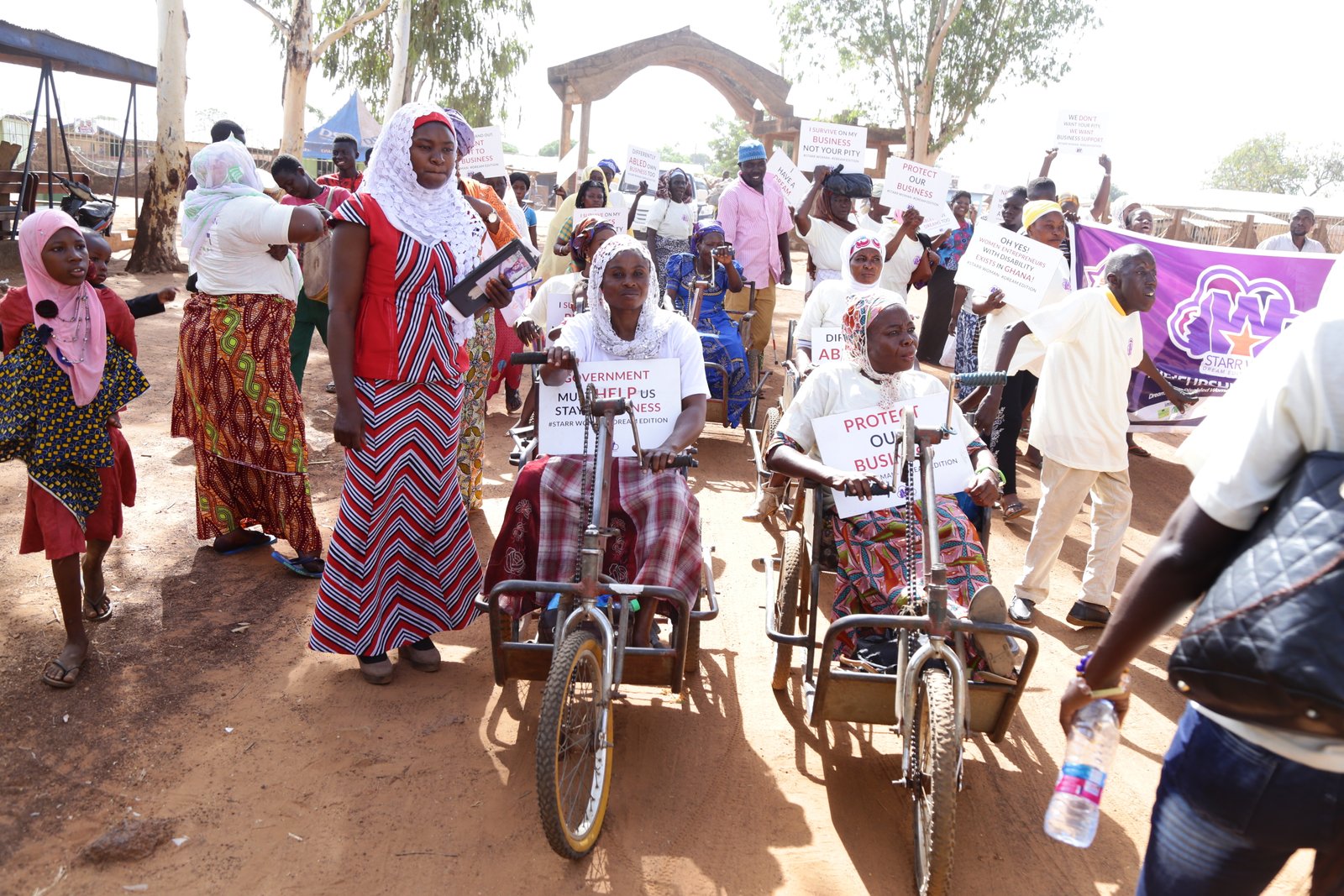 Persons with Disability (PWDs) in Yendi in the Northern region early this month hit the streets to demand for their share of the District Assembly Common Fund.
Two percent of the District Assembly Common Fund is allocated to the PWDs to start or establish small-scale businesses. The initiative is to support them to become economically independent, hence, reducing poverty in the process.
According to the PWDs, they have not received their share of the Common Fund since 2016 despite its scantiness – hence the peaceful demonstration spearheaded by Starr Woman Project Dream Edition to press home their demands.
Led by the project lead for Starr Woman Project Dream Edition and EIB Network's Managing News Editor Eyram Basham, the demonstrators petitioned the Yendi MCE Hammed Abubakar Yussuf.
Speaking after receiving the petition, Mr. Abubakar Yussuf confirmed the concerns made by the PWDs. "Indeed we have not received funds from the government yet, but I assure that the team and I are seriously working on it," he told them, adding, "We promise to ensure accountability and transparency in the disbursement of the fund to persons with disability."
On her part, Mrs. Basham expressed excitement about the MCE's remarks, promising participants that the Starr Woman Project Dream Edition team will follow up on all promises to ensure the Assembly delivers on them.
The Starr Woman Dream Project which is spearheaded by Starr 103.5 FM together with its sister stations under the EIB Network in partnership with STAR-Ghana seeks to create awareness on the systemic issues faced by women entrepreneurs with disability, to promote  their participation in the economic spheres of the country and to support their businesses to thrive.
Source: Ghana/Starrfmonline.com/103.5FM