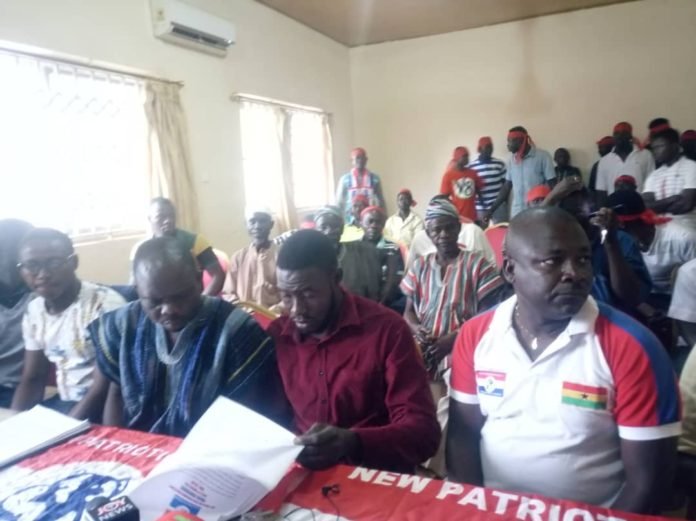 The youth of Buipe have locked up the Shea Processing Company in the Central Gonja district capital following the arrival of Mrs Gabiana Gbanwaa, the General Manager designate, whose appointment they rejected last Saturday.
The embattled appointee of President Akufo-Addo arrived in the town Thursday, March 14, to introduce herself to the chiefs, opinion leaders and residents of Buipe traditional area, where the subsidiary of the Produce Buying Company (PBC) is located.
But, she has since been confined at the palace of Buipewura Abdulai Jinapor II and prevented from visiting the company as the youth have moved to lock down the premise with their own padlocks.
The youth spokesman also NPP executive in the Yapei/Kusawgu constituency, Ibrahim Sappor, confirmed the shutdown of the facility to Starr News and said the youth will carry through their threats to ground the PBC Shea Buipe and prevent Madam Gabiana or anyone else from occupying the company's top position unless an indigene of Buipe.
"Our intention is to prevent her from having access to the place without causing harm", Ibrahim said, in a telephone interview. "Currently, we have locked up the entrance of the factory and I don't think anybody can access without us giving access and approval."
The spokesman said a number of the youth have been alerted to standby to prevent her from going near the company even if it meant applying violent force.
"Per our information, she has come to Buipewura's palace to officially inform the Buipewura of her appointment and as it is, she has not stepped to the factory," the NPP executive explained.
The youth at a news conference in the town last weekend called on President Akufo-Addo to appoint a native of Buipe as new Manager of the company, rejecting Madam Gabiana, a native of Bawku in the Upper East Region. She was the failed 2016 parliamentary candidate of the NPP in the Bawku West constituency.
Starr News also spoke briefly to Madam Gabiana who confirmed her visit to the town. Madam Gabiana appeared not to have any knowledge of the youth's moves against her.
She was answering Starr News' question about her whereabouts but lost contact as she had earlier disclosed she was driving back to Tamale on the highway.
Source: Ghana/Starrfm.com.gh/103.5FM/Eliasu Tanko