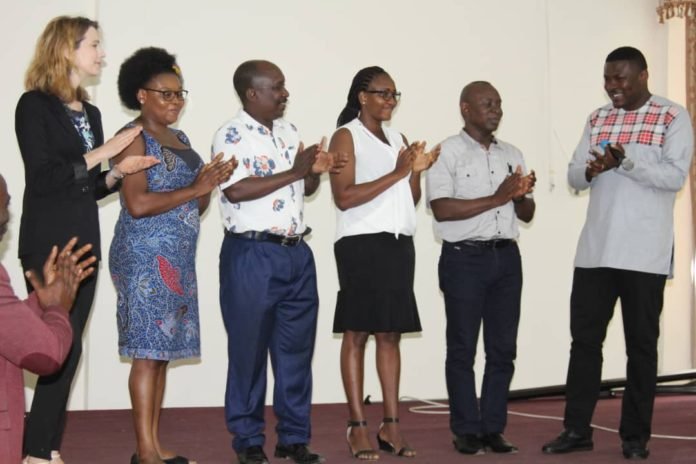 Eighteen thousand rural dwellers in 18 communities in Eastern, Central, and Volta regions of Ghana will soon benefit from a $425,000 Integrated Community Water, Sanitation, and Hygiene (ICWASH) project.
The $425,000 Project being sponsored by Coca Cola Bottling Company will be implemented by Plan International Ghana and will see the construction and rehabilitation of 24 community water points, form and train local Water and Sanitation Management Teams (WSMTs) and engineers for the long-term management of the water points, provide 54 handwashing stations in schools in the beneficiary communities.
The Project will also provide community sanitation and hygiene information to additional 22,000 people, support women's leadership and savings groups and introduce SMS platform to improve Water System Sustainability.
Launching the Project in Koforidua, the Country Director of Plan International Ghana, Solomon Tesfa -Mariam said, according to the Water Sector Strategic Plan, a total of $5.4 million will be required in order to achieve sustainable water and basic sanitation for all by 2025.
He therefore lauded Coca-Cola for supplementing the organization's effort to meeting the Sustainable Development Goal 6 which enjoins countries to provide Clean Water and Proper Sanitation for all.
The Regulatory Affairs Specialist for Voltic (GH) Limited, subsidiary of Coca Cola Beverages Africa, Francisca Bart-Addison said the lack of water, sanitation and hygiene (WASH) is one of the greatest obstacles to poverty alleviation and economic growth in many countries, adding that more people die from contaminated water than from all forms of violence combined, including wars hence the Company's partnership with Plan International Ghana to help partly fix these challenges.
The partnership is an extension of Coca-Cola's Replenish Africa Initiative (RAIN) launched a decade ago which has "reached more than 1 million people with sustainable clean water access. The program's objectives focus on making a strong, lasting community impact while supporting coca cola's water stewardship goals. This is further helping Africa meet the SDG on water and sanitation".
Source: Ghana/Starrfm.com.gh/103.5FM/Kojo Ansah