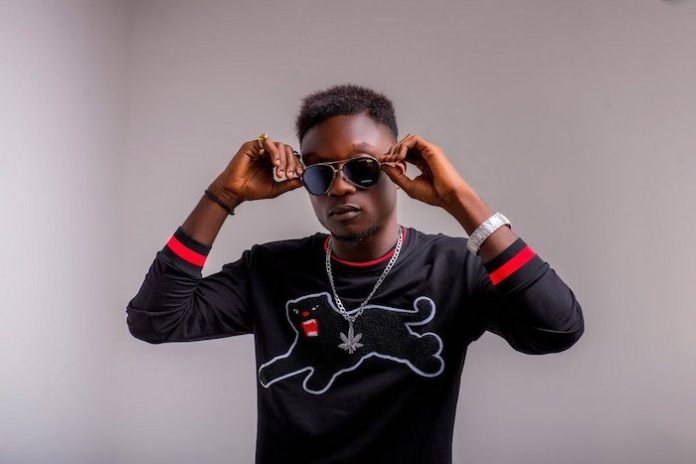 GADone Records' Kofi Jamar has donated products worth thousands of Ghana Cedis to the Ayikuma R/C basic school as part of his birthday celebration.
Kofi Jamar stated his love for kids as the main motivation for the donation. As part of plans to release is new EP later this month, he has been working tirelessly at his label GADone Records. The EP which consists of 5 songs plus bonus songs and music videos, will be among the finest from a new artiste from Ghana to go across Africa.
The artist said he has always been passionate about kids and always wish to be in the position to help them reach their goals. To him, most kids unfortunately find themselves deprived from the many good things life has to offer and as someone who went through the hassle of life before reaching his current status, nothing makes him happier than to put a smile on the faces of these kids, most of whom have goals and ambitions just like he did when he was their age and as such will want to help them realize their dreams.
The items donated to the school include stationary, toiletries, and soft drinks among others.
Presenting the items to the school, Kofi Jamar was accompanied by some friends and business partners.
Jay Foley, a member of the team reiterated the commitment of Kofi Jamar to giving back to his fans and the society as a whole, stating that the artist has become a role model for most of these kids who aspire to be like him, and as a lover of children he always explores opportunities to empower them to be the best in what they do.
He continued to assure the gathering that this won't be a one stop activity and emphasized that the GADone records and its artists are here to change the scene of charity in the country especially in the education sector and promised of more of such donations to follow nationwide.
The headmistress who received the items on behalf of the school was full of praise and thanked Kofi Jamar and his team for their benevolence, they also urged other celebrities to follow in his footsteps.
She however asked the team to help in providing other things the school needed to make teaching and learning easier. Ayikuma being a farming community, most of the parent of these children are unable to provide school uniform, learning materials for their children. This make teaching and learning very difficult on the part of both children and teachers.
For the sustainable development Goal 4 to be achieved in Ghana, government and individuals such as Kofi Jamar and his team must ensure pupils of Ayikuma R/C basic school enjoy exclusive and quality education.
Disparities between rural and urban areas remain high. Achieving inclusive and quality education for all reaffirms the belief that education is one of the most powerful and proven vehicles for sustainable development.