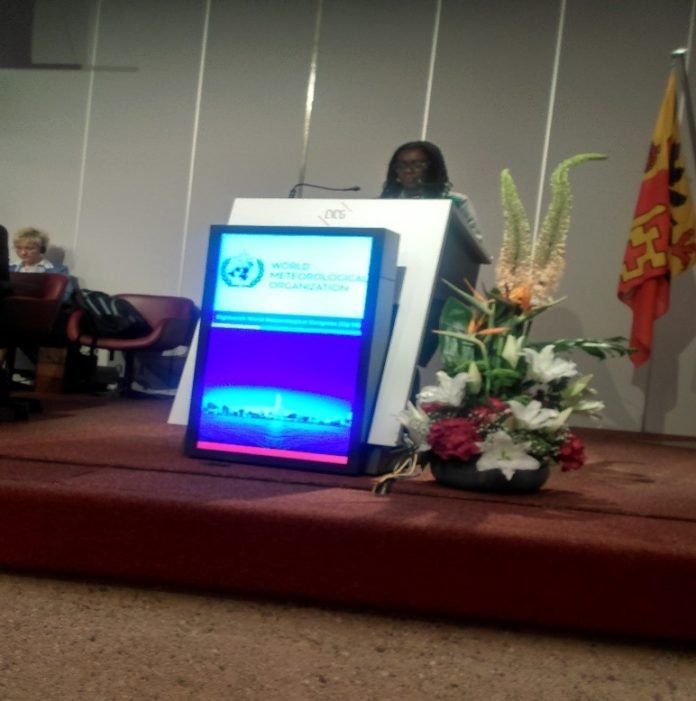 The Minister for Communications, Mrs Ursula Owusu-Ekuful on Tuesday, June 11, 2019, addressed the 18th session of the World Meteorological Congress of the World Meteorological Organisation (WMO) in Geneva, Switzerland.
She in her statement underlined the important role of climatology and hydrology to socioeconomic development and survival of humankind and appreciated the efforts of the World Meteorological Organisation in assisting countries to transform their national meteorological and hydrological agencies.
Mrs Owusu-Ekuful underscored the importance of meteorology to the government of Ghana and the efforts being undertaken to transform the national meteorological agency.
Among the strategies Mrs Owusu-Ekuful highlighted were; reviewing the legislative frameworks that govern meteorology in Ghana, capacity development of staff and infrastructure development.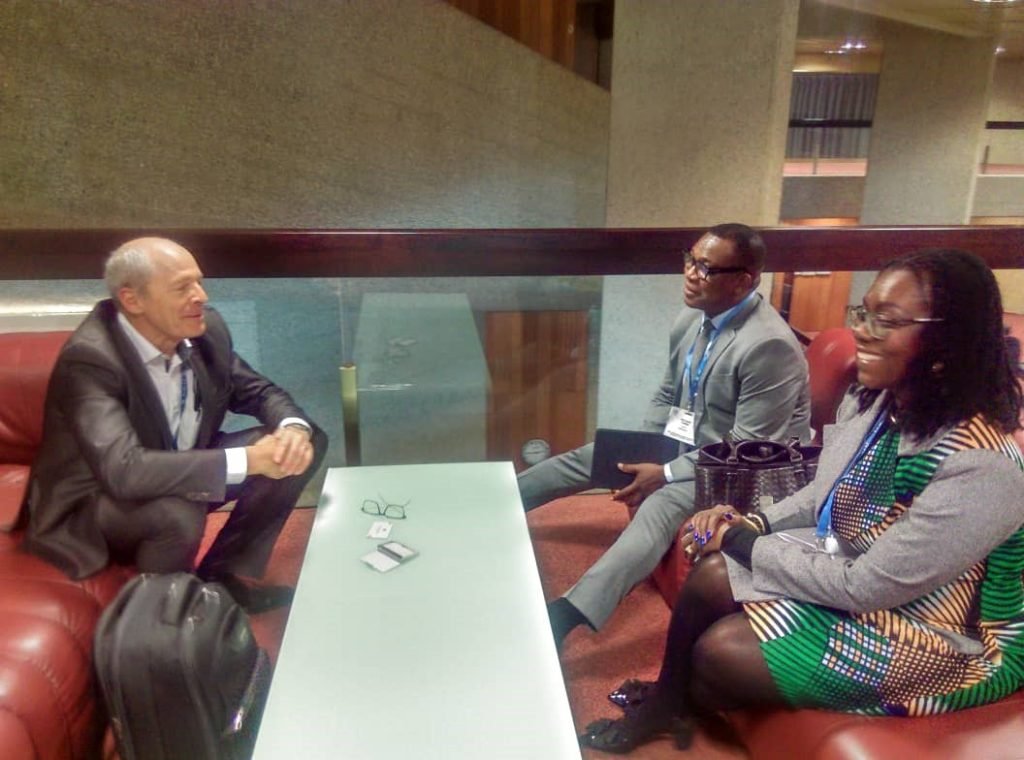 She, however, acknowledged that no country can do it all alone. To this end, she welcomed the 2019 WMO Congress agenda of encouraging data sharing among the Member States and called for the need to foster effective partnerships.
This, she said would strengthen early warning systems and resistance to climate change to the benefit of all.
In a related development, the Director General of the Ghana Meteorological Agency, Dr Michael Tanu was elected to chair the Technical Committee for Aeronautical Meteorology for West Africa.
Ursula, president of météo-france struck partnership
Meanwhile, Mrs Owusu-Ekuful engaged the President of Météo-France, Mr Patrick Benichou on the sidelines of the WMO Congress, on possible partnership arrangements between the two countries.
The discussions centred on improving service delivery, climate challenges, weather forecasting, infrastructure development and strengthening cooperation.
Mr Benichou during the discussions proposed a project to modernise the operations of the Ghana Meteorological Agency and felt it could be implemented through partnership arrangements.
On her part, Mrs Owusu-Ekuful reiterated the need to include training and capacity development for both management and technical staff of Ghana Meteorological Agency in order to bring efficiency in the delivery of services.
The two countries proposed to cooperate on the development of Early Warning Systems to help mitigate disasters such as drought, flash floods among others.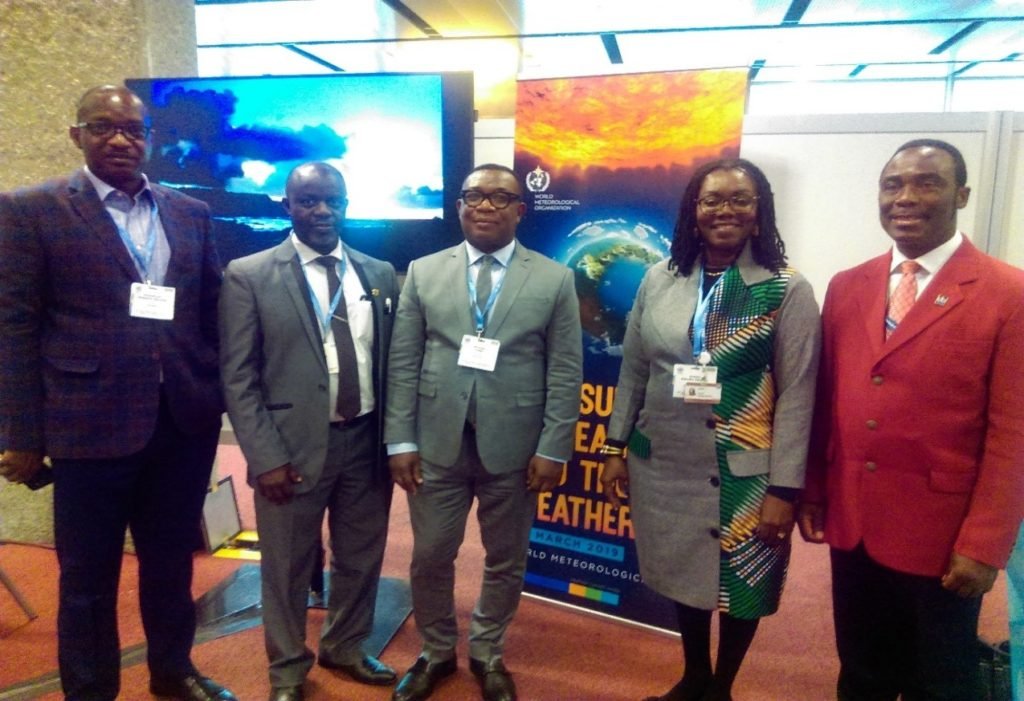 Engaging the USA
Mrs Owusu-Ekuful also met with Dr Luis W. Uccellini, the Permanent Representative of the United States of America to the WMO. The discussions between the two countries pivoted on capacity building for developing countries, particularly Ghana using the African Desk based in the United States.
The two discussed ways in which the United States' satellite data can be made available to African countries to help improve weather forecasts for early warning signals since most hurricanes that hit America originate from West Africa.
The two also agreed on the need to assess the various weather models being employed by the USA and agreeing on the most feasible model for Ghana. Dr Luis Uccellini took the opportunity to draw Ghana's attention to his candidature for the World Meteorological Organisation (WMO) President and requested for Ghana's support.
Source: Ghana/Starrfm.com.gh/103.5FM