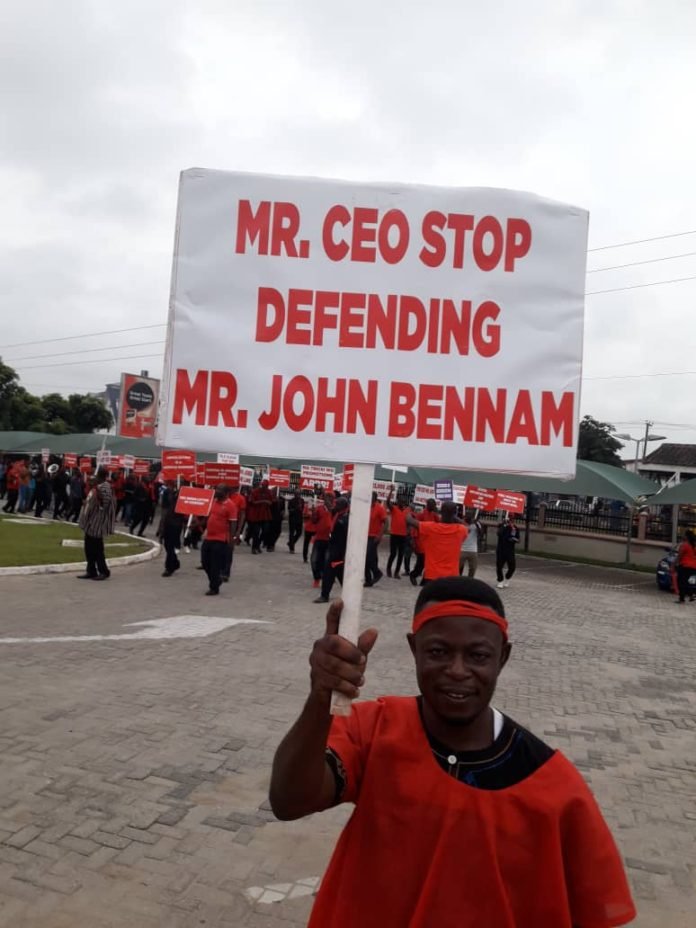 Workers of the Produce Buying Company (PBC) are currently demonstrating on the premises of the company at Dzorwulu in Accra.
According to the staff, the company whose main stay is the buying of cocoa, has not bought cocoa for a long time, a move they believe threatens the survival of the firm.
The staff are calling for a change in management accusing the current management of incompetence.
According to Starr News' Emmanuel Gbikpo who is at the company's offices, all staff are currently draped in red as sign of anger and displeasure at the way the company is being managed.
The leadership of the working force is set to address the media on their specific concerns later in the day.
Source: Ghana/Starrfm.com.gh/103.5FM