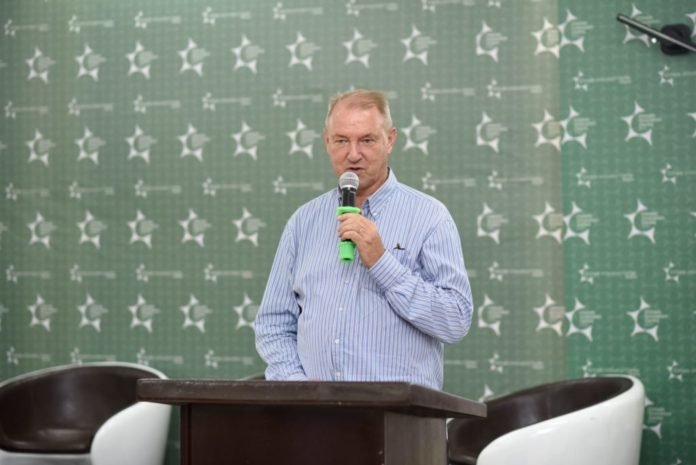 The Dutch Ambassador to Ghana Ron Strikker has clarified recent comments he made on Ghana beyond Corruption widely published by the media.
In a statement, Ambassador Strikker expressed regret that some media houses have suggested that he called the Ghana beyond aid agenda to be replaced by a Ghana beyond Corruption Agenda.
"Nothing could be further from the truth. The Netherlands has been and will be a staunch supporter of the Ghana beyond Aid Agenda initiated by President Nana Dankwa Akufo-Addo in 2017" he said.
He said all efforts by government and civil society in Ghana to stamp out corruption are part and parcel of the Ghana Beyond Aid Agenda adding that the Netherlands was also committed to supporting the efforts of Ghana to fight corruption, including some support to civil society organizations such as the Ghana Integrity Initiative.
"I hope this will help the determined efforts of government and civil society to fight corruption which is a core element of the Ghana beyond Aid Agenda," the statement ended.
Meanwhile, Ghana's  Speaker of Parliament Professor Mike Oquaye has hit back at the Netherlands' Ambassador.
Reacting to the comments at the 4th African Network of parliamentary budget officers conference in Accra, Prof. Oquaye said Africans should be angry at such posturing by diplomats in their country.
"Ghana beyond aid, in essence, should be Africa without aid. Poverty breeds all manner of incompetence and therefore it pains me that those who are not prepared to help us in the building of a world economic order in the Western world turn round and make mockery of us and say we should be thinking of corruption (beyond aid)  rather than Ghana beyond aid.
"This kind of ridiculing is tragic and must be condemned by all Africans. Because if we do not tackle the fundamental there will be nothing to build an economic system and accounting system over. I feel very strongly about this," he said.
Source: Ghana|Starrfm.com.gh|103.5FM