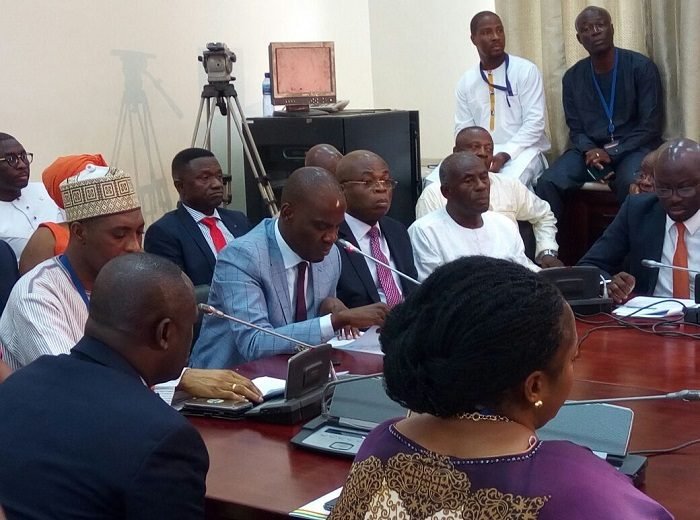 The Minority in parliament is accusing government of funding the Ghana Amalgamated Trust (GAT) contrary to claims it is a private vehicle.
The minority says is pumping GHC800 million of taxpayers' money into funding the Ghana Amalgamated Trust in clear breach of the law establishing GAT.
Addressing the media in parliament Tuesday,  minority spokesperson on finance and MP for Bolgatanga Central Isaac Adongo argued actions of the Central Bank points to a deliberate attempt to collapse some banks.
Mr. Adongo demanded a thorough investigation into actions of the BOG in the clean up exercise adding no bank would have collapsed if measures rolled out by the Mahama administration were carried through.
"Government later came to Parliament to seek a sovereign guarantee of GH¢2 billion to enable GAT borrow on the market to fund the equity in the selected banks. Today, we are told that Government has given GH¢800 million to GAT to buy shares in NIB. The question we ask is why will Government give its money to GAT to come buy Government's own bank? This is unbelievable. We call on Government to halt all activities relating to its funding of GAT as this is illegal and not approved by Parliament.
"BOG must stop the discriminatory and predatory regulatory practices. How can they collapse banks that were stronger than the non-compliant banks and allow the non-compliant banks to still hold onto their licenses?," the minority noted.
Former President John Mahama was the first opposition leader to call for transparency regarding the ownership of the GAT.
interacting with Ghanaians on social media, Mr. Mahama described the intervention as a bailout programme, saying the current government must reveal the beneficial shareholders of the GAT.
"We call on the Akufo Addo government to lift the veil on the beneficial shareholders of the Ghana Amalgamated Trust and to curb its supposed predatory bailout assault on the remaining banks which include state-owned banks."
Parliament defers passage of GHc2bn for Ghana Amalgamated Trust
The Government's decision to support the five banks through the GAT programme suffered a setback in March 2019, as Parliament deferred the passage of a GHc2 billion cedis sovereign guarantee for use by the Trust.
After a debate on the Finance Committee report which recommended its approval by majority decision, the House did not have the required numbers by law to approve the guarantee.