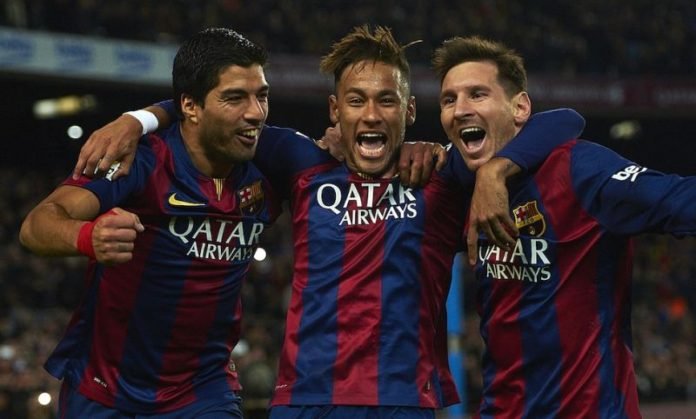 After Neymar was linked with a move back to Barcelona in the summer transfer window, Lionel Messi has admitted he would have loved to have the Brazilian back.
Neymar had expressed his desire to leave Paris Saint-Germain after growing increasingly frustrated with the club. Barcelona tabled a bid in late August but the offer was rebuffed by PSG who were reportedly seeking to recoup all the transfer fees they spent on the Brazilian while signing him from the Spanish champions.
Messi revealed that he was not privy to details about the deal but wanted a reunion with Neymar, "I understand those people who are against his return and it's understandable for what happened with 'Ney' and the way that he left. But thinking about it on a sporting level.
"I personally think Neymar is one of the best players in the world and having him in our squad would increase our chances of achieving our objectives. But, in the end, it didn't happen and we have to only think about the squad we have and focus on our goals.
Negotiations info
"To be honest, I don't know. I didn't have much information about how the negotiations were going to say whether or not Barcelona did everything possible.mI don't know what happened with the board. I know that I spoke with Ney and he told me how things were going. He was desperate to come back. I don't know if the club really tried or not.
"What I do know, Neymar was hoping it would happen. I also understand it's very difficult to negotiate with PSG after all their previous back and forth issues with Barcelona. And it's difficult because Neymar is one of the best around.
"Negotiations are never easy. I can't offer an opinion because I don't know everything. I know what was published and what they said."
Source: Futaa