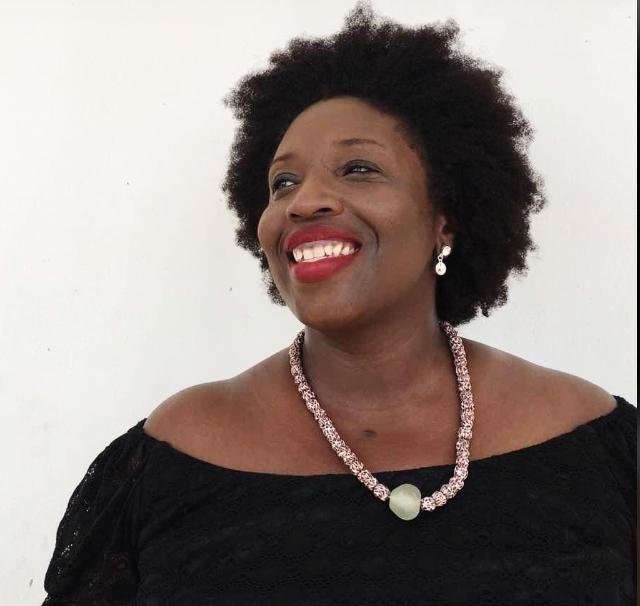 The Asona Abusua of Ahwerase Akuapem in the Akuapem South District mourns Mrs Veronica Bain-Derby, an African American, who was due to be entooled as a developmental chief on November 2nd this year, but she met her untimely demise on 9th October, 2019.
Her demise shocked and devastated the hearts of many including the chiefs and people of Ahwerase.
She was to be the Npuntuhene, and bare the title 'Nana Akosua Adae Mantebea, a position which she was the first to hold. Her duties were mainly to bring development to the area in any form. A job she was so passionate about and had drawn the plan to set the ground running after her enstoolment in November.
Nana Okohyeaman Krodua I, Amankrado of Ahwerase Akuapem said, her swift response to our call was what earned her the title of a 'Chief' when all other women are to be 'queen mothers'. He further expressed his sincere sympathies to her family and all others she impacted in her line of work.
"Her hard work and excellence won her the hearts of many.  As an exceptional philanthropist, she has encouraged comparable qualities in the minds of the Asona Royal Family of Ahwerase Akuapem and this will help to set in motion influences that have already had far reaching effects and which will continue for a long time to come.
Brief of her life
Mrs. Veronica Bain-Derby also known as Barivure, First Princess, Ogoni Land, Nigeria, was on a mission. The Rochester New York native was working to spread the joy of classical music in her adopted country of Ghana. She was a professional, classically-trained singer at home in the world of opera, gospel, and jazz.
Growing up in Western New York in the early 1990s, she was introduced to classical music by a high school choral teacher, Maryellen Giese, who helped instill both a passion for singing and the confidence to do it well. After graduating from Brockport High School in 1995, her educational journey took her to London, where she met her  Ghanaian husband in graduate school.
When she moved to Africa, she planned to stay for one year. Seven years later, she's still living in Accra and loving it.
"It's so beautiful," Veronica says, "and it's one of those unexpected treasures and so I've become an advocate now. I'm telling people, if you want something new, you want to see rich culture, awesome food, great people, and it's very international. You have people from all over the world who've come to Ghana."
Veronica discovered young Ghanaians eager to learn about the art form she loves.
"As a classical musician," she says, "it was interesting because most of my gigs were for ex-pats, for dignitaries. You know, they would have their private parties and they would call me and ask, 'Oh, can you sing this?' and I said 'Fine.'  But then I realized that there was a demography of Ghanaians who were absolutely amazing! They weren't getting that same sort of love.  So I said I'd like to bridge that gap and allow people to know these young people are there and they love to sing just like I do."
While raising a family and running a consulting business, Veronica also hoped to connect Rochester's rich music culture to her adopted home country, where classical music concerts are still a rarity.
Earlier last fall she helped organize "An Evening with a Touch of Class," a fundraiser for The Music Therapy Association of Ghana and Nneka Youth Foundation's Vocational Entrepreneurial Pathway, an organization which teaches life skills to young mothers in rural communities.  Eastman School of Music graduate Becca Brink also performed with Veronica and members of Music 4 Youth Ghana, an advocacy group.
"The event was awesome!" Veronica says. "Should anyone be interested in giving, they can donate directly. There was a campaign that went public as a result. People were really taken aback by the work we did and have started other fundraisers to assist the charities."
Veronica, in recent times reunited with her sister, Mrs. Alicia Barileera Evans-David, her Nigerian half  who she never met until earlier in this year before her sudden death.
Source: Kwame Mante-Sarfo