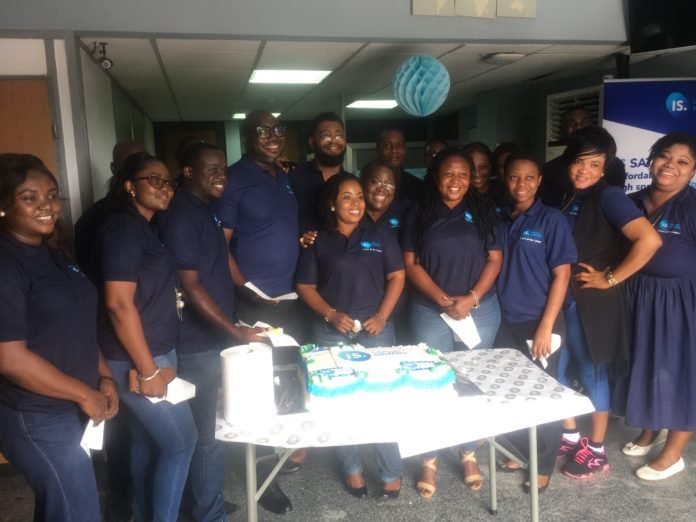 Internet Solutions, a leading IT firm in the country has joined the rest of the world to mark the yearly 'customer service week' celebration.
The company, in an intimate ceremony with its staff and executives, shared a cake and drinks with its internal staff as a sign of togetherness and appreciation, with regard to the internationally celebrated occasion.
Internet Solutions will also deliver cakes and spend time with their external clients to show appreciation.
National Customer Service week is celebrated during the first full week of October every year, and this year it falls on October 7-11, with the theme 'Every Experience Counts'.
Speaking to starrfm.com.gh, Christel Derban, Business Relationship Manager for Internet Solutions said "this week is marking the client service week to say thank you to our clients as a form of showing appreciation for their trust in us and for their business. So we also celebrate the internal clients because they help us put the client at the center since one of our core values is putting the client at the center. Without their dedication it's not possible."
She added "so internally we've also shown appreciation by cutting the cake and we will be going out to clients to also visit them and say thank you in various forms."
She encouraged the company's internal clients to keep up the good work and continue to keep external clients at the center.
"And for external clients, we'll do our best to continue doing business with them and to show appreciation and to work hard to ensure that we provide them with very good services. We are going to give them cakes, and visit them and say thank you," she noted.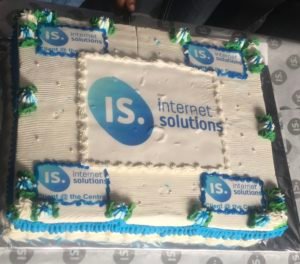 Why work with Internet Solutions?
"When we talk about us, we are really talking about how we create, build and deliver for our clients. We do that by sticking to the three guiding principles that have always defined us: create for community, build for better, and deliver with the best.
Create for community: From our very first day as a young, passionate Internet company, create for community has been at the heart of what we do. Back then, our objective was simple: to connect people using the power of the Internet. Because when you connect people, great things can happen. That is something we still believe in. We have seen how powerful community can be in getting things done and making things better. Our solutions are all about the connections that build relationships, facilitate change and enable growth.
Build for Better: For us to contribute to and participate in a digital-everything world, we have to invest to improve. To build for better. This may be doing things more quickly, more efficiently or more securely. It may be about saving time, saving money or saving energy. Or it could be about increasing productivity or championing and enabling mobility.
Because your performance is as important as our own, we do this without compromising on quality, so you can benefit from the best technology and infrastructure.
You'll also have the smartest technical, creative, scientific and commercial talent working with energy and enthusiasm to develop innovative solutions, and support and manage the technology platforms you use.
Deliver with the best: We can deliver with the best because we have the best. We see what needs to be done, and we have people with a diverse set of skills obsessed with making it happen, quickly and efficiently.
We love the awesome culture, the exciting technology products that enable us to connect people globally and working with leading talents and skills across many disciplines of the business – with all of this, we are able to deliver a brilliant client experience."
Source: Ghana/Starrfm.com.gh/103.5FM