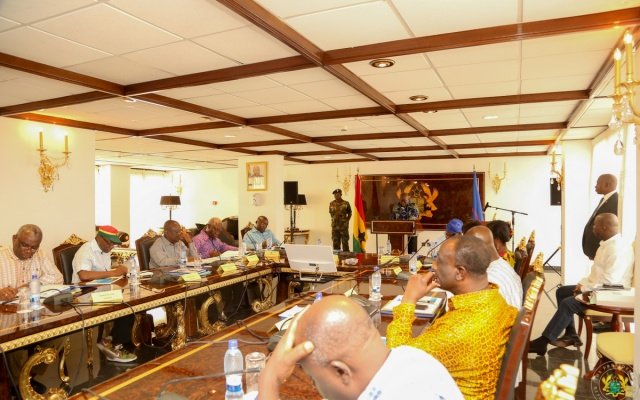 Information Minister Kojo Oppong Nkrumah says, the less than three years, Akufo-Addo government has held more cabinet meetings than the Mahama administration did in the entire fours that it was in office.
According to him, the President holds his cabinet meetings to ensure that he is meticulously in know of all the major developments in the respective ministries.
He said while the Mahama administration held 48 cabine meetings in the life of the government, the current one has had 64 already.
"This is the 64th cabinet meeting that is just ended. The president is very keen on the  proper functioning of arms of cabinet especially the executive and so he believes that these constitutionally mandated platforms for decision making like cabinet.
"If you compare to the previous administration, in the whole four years they did I think just about 48 in the whole four years. This is getting to the end of year 3 and under the watch of Akufo-Addo we've done 64 already," he told the media at a press encounter in Accra Sunday.
Mr. Oppong Nkrumah also challenged claims by Mr. Mahama that the economy started improving under him.
"Mr President has been consistent in urging the central bank to explore ways to push this further down and make the cost of borrowing cheaper for the Ghanaian private sector".
"Gross international reserves constituted 3.5 months of import cover as of December 2016  with gains in exports, the Akufo-Addo administration has increased it to 4.1% of import cover as of September despite BoG's support during some of the trying moments of our currency. All in all, the evidence is that the fundamentals of the economy have been significantly strengthened"
Source: Ghana/Starrfm.com.gh/103.5FM