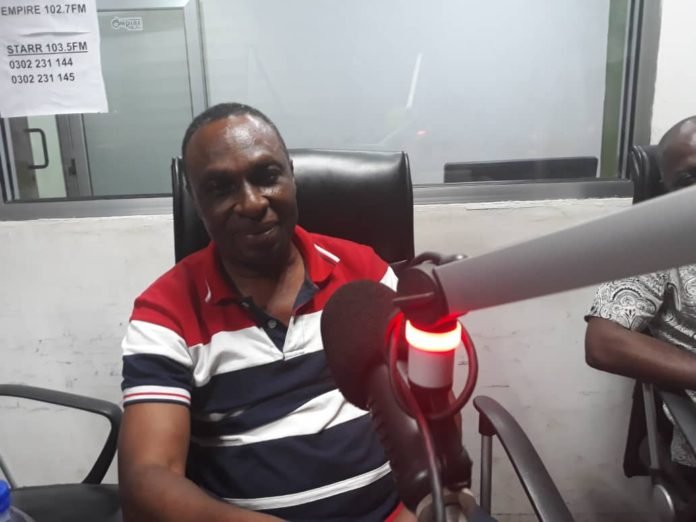 Former Sekondi Takoradi Mayor, Kobena Prah Annan popular known as Marlon, has described politics in Ghana as a "satanic activist full of devils".
Speaking on Radio 360 and Empire Fm's socio political programme dubbed the Ballot Box  Tuesday,  the former mayor said the situation is even more dangerous in intra-party politics noting he has been a victim of such acts.
"look Kwame, it was my own NDC folks who made sure that I was removed from office as mayor because I was not in their camp and was not dancing to their tune of their kind of music but I'm happy that, I'm well today, maybe I would have died by now through juju because I know most of my colleague District Chief Executives who died through juju and I can tell you that majority of politicians in Ghana will not make it to heaven.
"Common internal parliamentary elections, delegates are made to swear with schnapps and eggs and sometimes you find juju in your home or your office, kwame politics in Ghana is full of evil, if you really want to go to heaven don't do politics".
Mr. Prah Annan was the mayor of Sekondi-Takoradi Metropolis from 2009 -2011 during the erstwhile Mills government.
When asked by the host whether he was still an active member of the opposition National Democratic Congress (NDC), he said 'yes' but currently focusing much on his pigs rearing. ,
"I don't understand why people think I have quit the NDC, I have not, even though I'm not a front runner, I support party activities financially and sometimes donate pork as well so why will people say I'm not with the NDC again my only problem is the way we do partisan politics in Ghana.
"look when I return from Norway where I lived, I brought a lot of ideas to change Sekondi-Takoradi because this was at the time Ghana had discovered oil but my own party people ditched me, thankfully my survival is not dependent on politics, look politicians like Joe Ghartey and the rest have been in parliament for so many years but Sekondi-Takoradi and the region lacks the needed infrastructure, he should give way to the young ones".
Source: Ghana/Starrfm.com.gh/103.5fm/Ohene Gyan