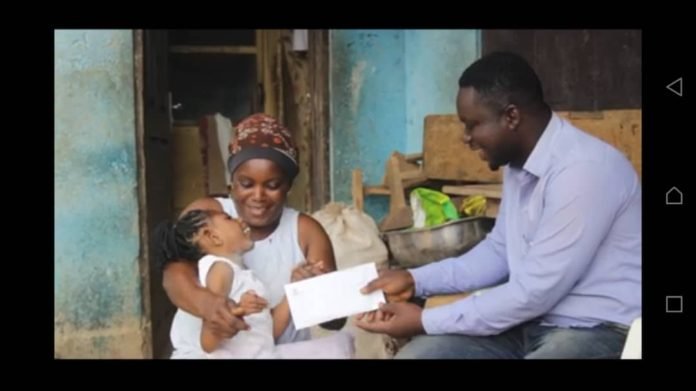 The 41-year-old woman who defied advise to kill her five year old daughter suffering from Spasticity quadriplegic Cerebral Palsy has finally received support after Starr News highlighted her plight .
On August 31, Starr News Eastern Regional Correspondent, Kojo Ansah, reported the plight of Eunice Ahenkorah ,unemployed woman at Koforidua Oyoko in the Eastern Region and her five-year-old child -Salifu Regadan diagnosed of Spastic quadriplegic cerebral palsy .
Close friends and Family superstitiously alleged she was a river demon birthed to cause afflictions to the family and so must not be allowed to live, but Eunice defied these advise but rather continued to labour to take care of the child in spite of the financial difficulties.
Salifu Regadan has contracture and spasticity in the adductors as well as the hamstrings. She also has poor neck control and unable to sit neither walk independently therefore depended on her mother for all her daily activities. She is carried at the back of her mother everywhere she went including when harvesting cassava in farms to make a living.
The stigma, depression and anxiety forced Eunice Ahenkorah to wander across the country for spiritual intervention due to her ignorance about the condition but to no avail.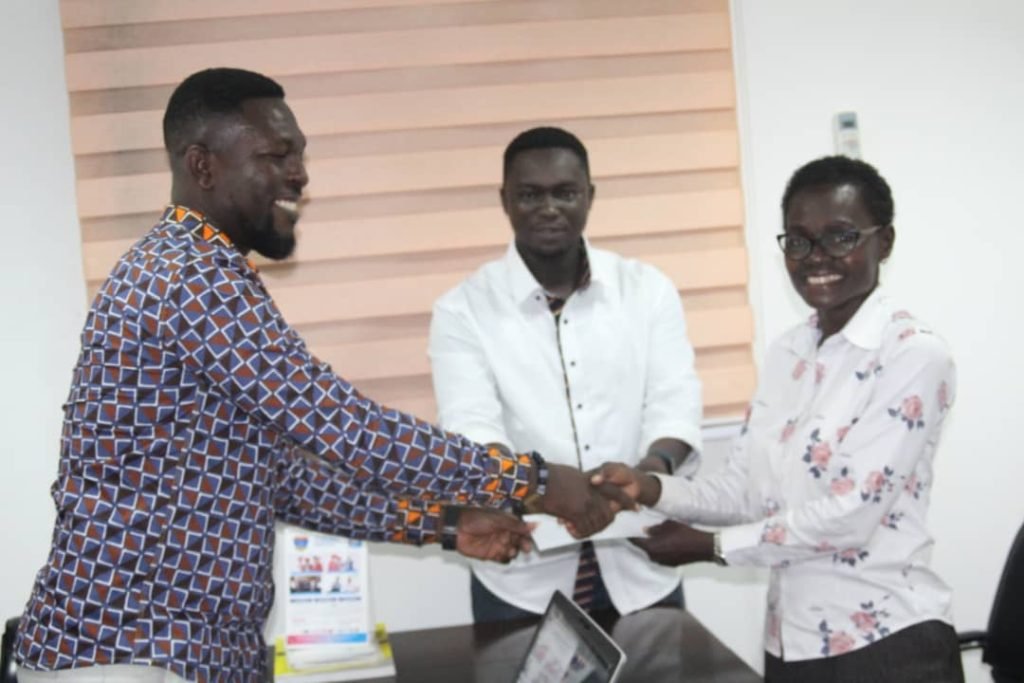 Due to the condition of her daughter, Eunice Ahenkorah has for the past five years quit the stone crashing work she was engaged in to work as labourer in farms by harvesting cassava for sale on behalf of the farmers out of of which she feeds her family including her three other children whose father died many years ago.
Eunice Ahenkorah who wished to enroll her sick daughter in a rehabilitation center after failed attempt due to financial challenges, can now heave a big sigh of relieve after getting financial support to admit her daughter at the Salvation Army Rehabilitation Center at Akyem Begoro.
A Ghanaian Philanthropist living abroad through the founder of Ropheka Ministries, Rev.Naana Pels has paid for the therapy service, Orthopedic Ankle Splint,Special Chair, Wrap Splint and Care Service for little Salifu Regadan now admitted at the Salvation Army Rehabilitation Center at Begoro in the Eastern .
The Philanthropist also bought mobile phone for the Mother to aid her communication.
The once depressed and despondent mother is now happy after her daughter begun physiotherapy treatment on Wednesday October 30,2019.
"I am very grateful to Starr FM and Ghone TV particularly you [Kojo Ansah] the presenter for letting the world know my problem to help.God should bless the philanthropist who helped me.May he never lack.Now i feel happy my daughter is going through physio. my only prayer is that her mobility improves"
Paulina Nyarkotey, an Occupational Therapist at the Salvation Army Rehabilitation Center said "her wrist is flexed so we need to put it to the neutral to be able to be functional" .She added the immediate target is to ensure enhancement of mobility of the Child to make her independent
Emmanuel Asare, a Physiotherapist in the facility stated the three months rehabilitation plans is envissage to make the child active and independent in undertaking basic functionality activities .
"This disease we don't cure, we manage so we've set a timeline and our timeline is three months and that three months it is not enough but it will be a baseline to check how far we've gotten and when we improve her mobility we will try to see if we can get her an assistive device -a special type of boots so when we get it, we move to a different plan"
The Administrator of the Center Nana Ato Hayford, appealed to the District Assemblies in the country to use part of the disability fund to ensure children with disability locked up and hidden in rooms are admitted in rehabilitation centers adding there are so many superstitions and misconceptions about children with disability which the facility is trying to correct in its outreach programs.
He however appealed to corporate Ghana to assist the center in cash or kind.
Source: Ghana/Starrfm.com/103.5FM/Kojo Ansah