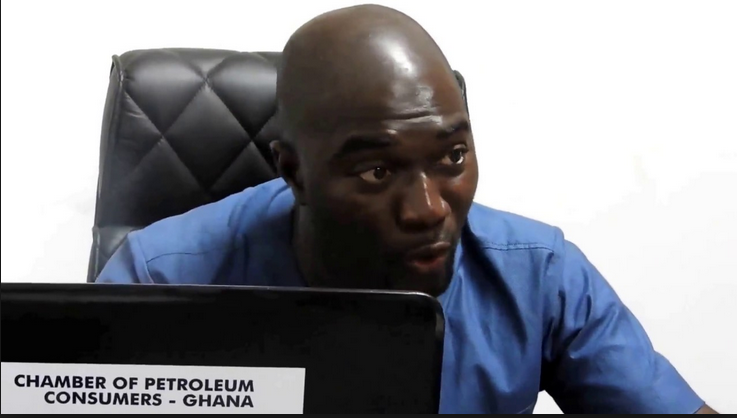 The Chamber of Petroleum Consumers has threatened legal action against the National Petroleum Authority (NPA) over a directive to oil marketers to increase fuel prices at the pumps.
This directive according to COPEC is illegal and unconstitutional and must be reversed immediately else face court tomorrow.
According to the chamber, the NPA wrote to Petroleum Service Providers notifying them of an adjustment in "some elements on the already high petroleum price build-up and fuel prices".
Speaking on the Morning Starr Monday, Duncan Amoah Executive Director COPEC, explained that such directives needed to come from the Finance Minister, go through parliament for debate and input from relevant stakeholders.
He said, "if there NPA has no better Christmas present for Ghanaians, they should not seek to arrogate unto themselves powers that are not conferred on them per their own act."
He cautioned "if by close of today we do not get any confirmation of a withdrawal, they will face us in court tomorrow morning."
"We cannot allow the illegality to stand. NPA has not suddenly become  an authority that imposes taxes and so if you need to increase any margins or levies or taxes that would necessarily have to emerge from the finance minister, it would have to go to parliament for debate, we will all have to have certain inputs if necessary. But you don't just wake up and issue a memo instructing that people should collect more at the pumps because you have decided. That clearly is unconstitutional, illegal and we intend to stop this anyway anyhow," he indicated.
COPEC in an earlier statement observed that "per the directive which is expected to take effect tomorrow, 16/12/2019, all Oil Marketing Companies ( OMCs ) and LPG Marketing Companies ( LPG-MCs ) are to apply an upward review of a combined 4 pesewas increase to Ghanaian pump prices."
Source: Ghana/Starrfm.com.gh/103.5FM