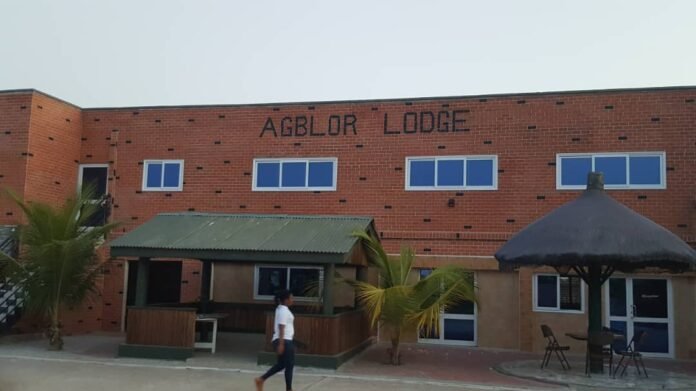 The National financial secretary of the Ghana Hotels Association, Kordzovi Ahadzi, has called on government to consider a reduction in the tax obligations of hotels as the industry goes through tough times as the most affected sector following a ban on social gatherings in the country by President  Akuffo-Addo over covid-19
In an interview with Starr News' Faisel Abdul-Iddrisu on Saturday, Mr. Ahadzi said, "though the ban is necessary and appropriate, but it's affecting us badly and so, it requires some interventions that would keep hotel owners in business."
Mr. Ahadzi who is also the owner of Agblor lodge -a hotel located in Keta, revealed that business has really gone down with most of the hotels recording a zero occupancy rate.
"For instance, since the ban was imposed, occupancy rate has been zero; we do funeral tourism in our area and as result of the ban, funerals have been cancelled, weddings and conferences have been cancelled. Nonetheless, like I said, the ban is necessary for our own safety," he stated.
He called on government to consider reducing taxes and levies as a measure to ensure the survival of the hotel industry as the fight against the deadly Covid-19 pandemic continues.
"In my view, the government needs to put in some sort of intervention to cushion and stimulate us, other than that, we may have to lay off some of our workers or probably be out of business complete. The hotel industry pays close to 22% of different taxes so the government can look at it and reduce some components of it.
For instance, the government can look at it and for the meantime reduce VAT for us; perhaps bring it to 3%. Government can also put us back on domestic consumption of electricity other than the industrial. We are paying on industrial charges and I pay ten times what the domestic consumers pay but in this critical time, it's necessary government consider this to cushion us," he said.
Mr. Ahadzi also called on the Ghana Tourism Authority to consider using the 1% GTA Levy to purchase hand sanitizers and other relevant kits that the hotels may need to support the fight against the novel coronavirus, adding that "there should be a central point where the hotels can buy the sanitizers because, as it stands, we are into competition with the public and that is not really healthy for the industry."
Currently, the hospitality industry has financial obligations with over 20 regulatory bodies that include, the Ghana Revenue Authority, Electricity Company of Ghana, Environmental Protection Agency, Ghana Tourism Authority, Food and Drugs Authority and many others.
Ghana has since Tuesday March 12, recorded a total of 21 cases and 1 death of the global pandemic.
Source: Ghana | Starrfm.com.gh | Faisel Abdul-Iddrisu