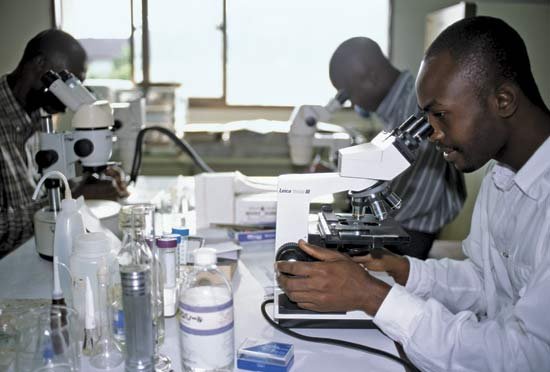 Renowned researcher and President of Academic City University College Prof. Fred McBagonluri says Ghanaian researchers are not being challenged enough.
According to him, although government provides resources for the various research organisations in the country, it does not demand accountability from the institutions on what they research into.
Professor mcBagonluri who is working with a team to manufacture ventilators locally, in the wake of the coronavirus pandemic, also urged Ghanaians to have faith in local researchers.
"Our research institutions have never been challenged. Government invests in them but nobody really asks them what they are researching into…Our researchers are frustrated because people don't believe in them. And so they easily give up.
"But what I will say to them is that I didn't wait for government to invite me, when I saw the need I just went on Facebook to seek help and support to do something and you will be amazed at what we have been able to begin. We have received support from various quarters with university students from KNUST, Legon and Ashesi who have all come on board to help," he told Francis Abban on the Morning Starr Thursday.
He also noted that the ventilators he is seeking to produce locally will be cost-effective and efficient for the Covid-19 fight in Ghana. Ghana has a little over 60 ventilators in country. Government says it is procuring some more.
COVID-19 cases in Ghana have hit 313 after 26 new cases were recorded on Wednesday, April 8.
According to the GHS, the new cases are from the enhanced contact tracing and testing ongoing.
So far a total of 313 cases of COVID-19 with six (6) deaths have been recorded.
The regional distribution of the cases are as follows: Greater Accra Region has most cases (274) followed by the Ashanti Region (25), Northern Region (10), Upper West Region (1), Eastern Region (1), Upper East Region (1) and Central Region (1).
A total of 161 cases were reported from the routine surveillance, 37 from enhanced surveillance activities and those from travellers under mandatory quarantine in both Accra and Tamale are 115.
The period for mandatory quarantine for travellers who arrived 21-22 March 2020 has ended.
Source: Ghana/Starrfm.com.gh/103.5FM