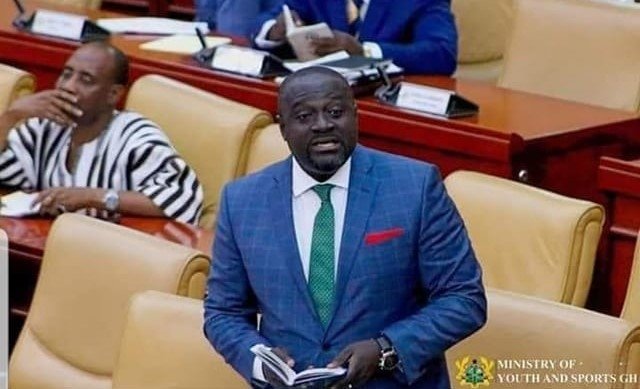 The Chairman for the finance committee of Parliament Dr. Mark Assibey-Yeboah has stated that he will be surprised if the Special Prosecutor Martin Amidu discovers anything wrong in the Agyapa Gold Royalties deal.
Mr. Amidu is conducting a corruption risk assessment into the deal which has resulted in government pulling the breaks on issuance of the IPO on the London Stock Exchange.
The minority has stated the suspension is to save government from embarrassment since the market would have rejected the IPO.
But speaking to Starr News' Parliamentary Correspondent Ibrahim Alhassan, Chairman for the finance committee Dr. Mark Assibey-Yeboah argued the decision to hold on with the IPO is not based on directive from the Special Prosecutor but out of the abundance of caution.
Mr. Amidu in September this year called on the Finance Ministry to hold on with its scheduled initial Public Offer (IPO) on the Agyapa royalties deal until he is done with his corruption risk assessment on the transaction.
About the Agyapa deal
Parliament on August 14th approved the controversial Agyapa Mineral Royalty Limited agreement with the government of Ghana despite a walkout by the Minority.
Two years ago, the House passed the Minerals Income Investment Fund Act 2018 which establishes the Fund to manage the equity interests of Ghana in mining companies, and receive royalties on behalf of government.
The fund is supposed to manage and invest these royalties and revenue from equities for higher returns for the benefit of the country.
The law allows the fund to establish Special Purpose Vehicles (SPVs) to use for the appropriate investments. Last month, government introduced an amendment to the act to ensure that the SPVs have unfettered independence.
The approval will enable the country to use a special purpose vehicle, Agyapa Royalties Limited to secure about $1 billion to finance large infrastructural projects.
In line with that, Agyapa, which will operate as an independent private sector entity, will be able to raise funds from the capital market, both locally and internationally, as an alternative to the conventional debt capital market transactions.
The funds, which are expected to be raised from the Ghana Stock Exchange (GSE) and the London Stock Exchange (LSE), will be a long-term capital, without a corresponding increase in Ghana's total debt stock and hence without a public debt repayment obligation.
Source: Ghana/Starrfm.com.gh/103.5FM