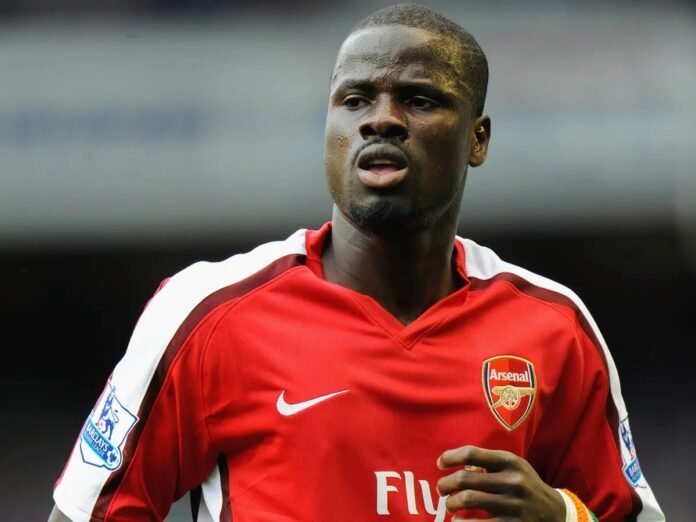 Former Arsenal and Galatassaray defender, Emmanuel Eboue, has said he was never broke contrary to media reports following his divorce from his Ex-Wife.
The former Ivory Coast Defender was reportedly rendered homeless and struggled to find his daily bread having lost his wealth to his ex-wife, Aurelie Bertrand.
Widespread reports suggested Eboue had to resort to perching with friends and family abroad in order to have a roof over his head.
Eboue, however, debunked all of such rumors while speaking with Kofi Mensah on Empire FM Sports's World.
"When they said Emmanuel Eboue lost everything; it's not nice to say that. Because I had a divorce and they said my wife won [the divorce case]. So they gave her all my properties, my two houses, and the cars that I have in England.
"I wasn't worried about it because I expected that she was going to use it to take of my children. So after that, I left and returned back to Africa".
He continued: "I have my own properties in Africa and so I live with that. So when I hear people say Emmanuel Eboue lost everything, I laugh. I have properties in Ghana, I have properties in my home country (Ivory Coast).
"So I live very comfortably and I thank God. So when people keep talking and say Emmanuel Eboue doesn't have anything, he can't eat, doesn't have a place to stay, it's not true.".
Eboue has gone on to remarry his childhood sweetheart Stephanie Boedé after he returned to his home country Ivory Coast.
Source: Empire FM