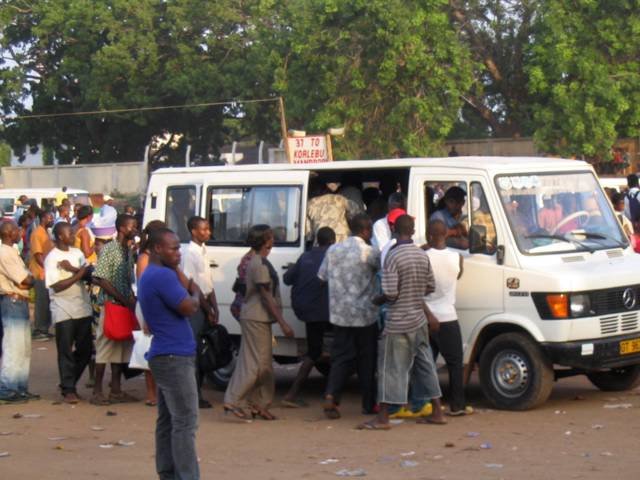 Some transport operators have kicked against plans by government to increase road tolls in the country.
Deputy Finance Minister, Abena Osei Asare, in June hinted that road tolls are likely to be increased to enable government  embark on road infrastructure development.
She noted Ghanaians should be prepared to pay more taxes as government seeks to embark on an aggressive domestic revenue mobilization drive to mitigate the negative impact of COVID-19 on the economy.
However, in a statement, the transport operators including Concern Drivers Association, Ghana Committed Drivers Association, Truth Drivers Union said it will be insensitive to increase road tolls now.
"The Road Fund for all intent and purposes was set up to receive money generated from the road tolls for the routine maintenance of our roads. But government instead of using the money rather mortgaged the Road Fund and raised money for other things in the road sector instead of maintaining the roads.
"Information we have picked up is that Parliament has already approved the new road tolls. If that is the case then our Parliamentarians have not dealt with us well at all. This is because they represent our interest and are therefore expected to approve bills and taxes that are to inure to our benefit by making our conditions of life better and not the situation that brings hardships to us," the statement said.
"On the other hand, if Parliament is yet to approve the new road tolls, we wish to entreat our honourable members of Parliament to reject the new road tolls outright. The sector Minister, Hon. Kwasi Amoako Atta, has consistently made it clear that there are leakages in the collection of the road tolls. If indeed it is so then our considered view is that increasing the road tolls is not a prudent measure to seal the leakages. Rather, the Minister must device scientific or digital ways of blocking the leakages in order to maximize the money generated from the tolls".
Source: Ghana/Starrfm.com.gh/103.5fm