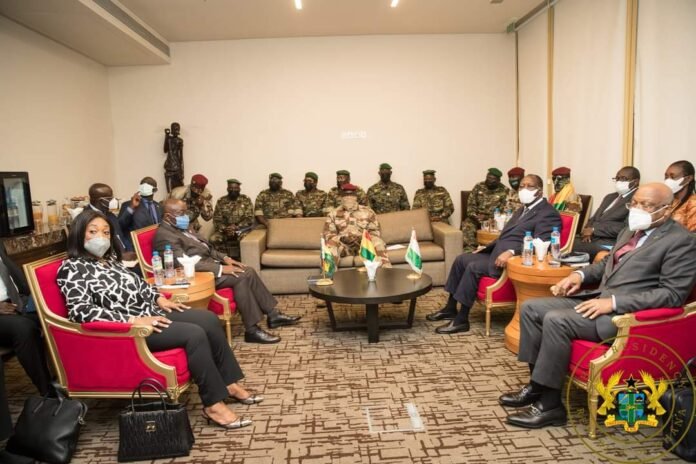 The chairman of the Authority of Heads of State and Government in the Economic Community of West African States (ECOWAS) President Akufo-Addo has visited Guinea for talks with the soldiers who removed President Alpha Conde.
President Akufo-Addo traveled for the talks with Ivorian President Alassane Ouattara. The leaders met with the leader of the coup Colonel Mamady Doumbouya and other officers of the army.
On Thursday, President Akufo-Addo called on his colleague Heads of State to contribute their best during deliberations to ensure that they deal decisively with the political situation in Guinea.
"We are required to take informed decisions on these matters that would have long term consequences to the stability and the defence of democratic values of our region. I count on you your Excellencies to help proffer durable solutions to the crisis. I am confident that as in the past, we will rise to the occasion"
Participation & Agenda
Overall, eight (8) Presidents, one (1) Vice President and three (3) Foreign Ministers, bringing the total to twelve (12) Heads of State and governments are attending the ECOWAS extraordinary summit.
As part of the agenda for the meeting, ECOWAS heads of State and government received and gave consideration to the Report of the High-Level Mission to Republic of Guinea which was led by the Chairperson of the ECOWAS Council of Ministers and Ghana's Minister for Foreign Affairs and Regional and Integration, Shirley Ayorkor Botchwey.